Airdog MOI Mold-Free Evaporative Humidifier
---
The World's First Mold-Free Evaporative Humidifier! Experience the power of cutting-edge cold evaporative technology, delivering consistent humidity without any mist or mold concerns. With the active electrolyte module, enjoy 99.99% mold and bacteria-free air. Embrace a revolutionary humidifying experience with Airdog MOI - setting new standards in mold-free air quality.
32 in stock, ready to ship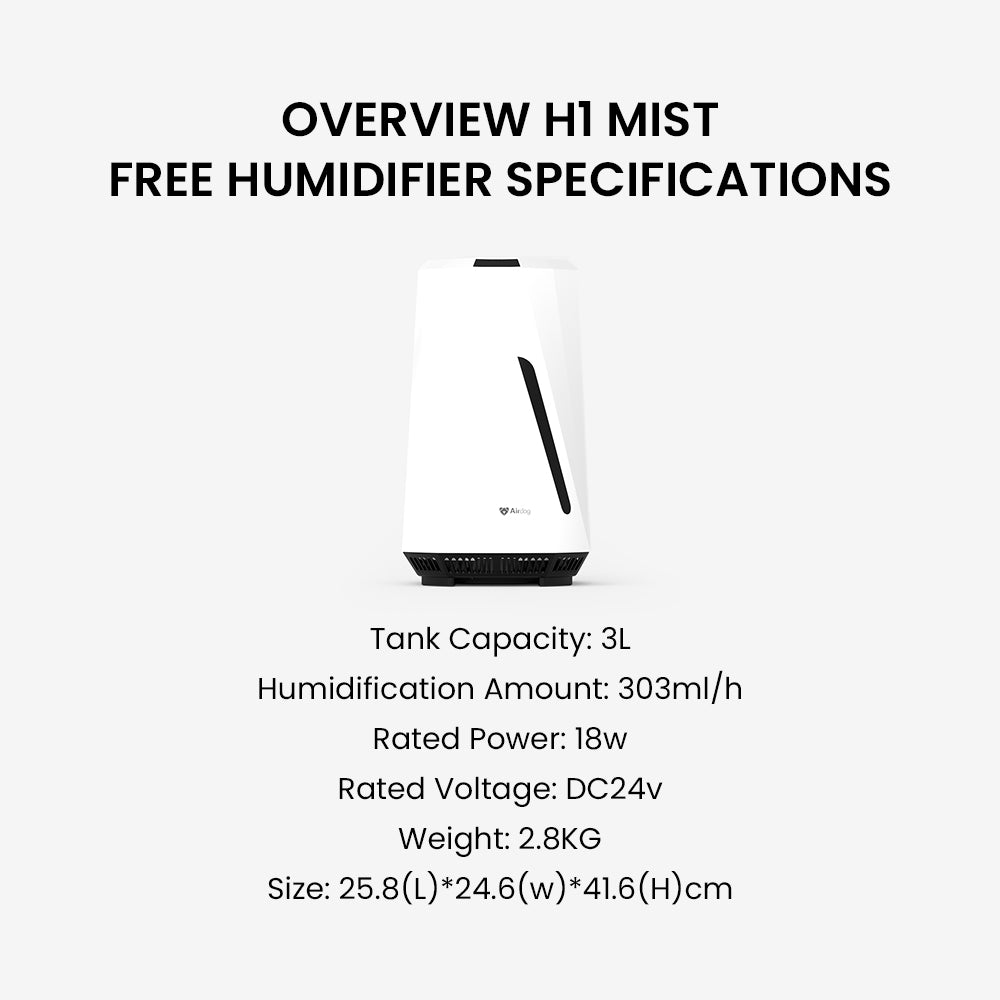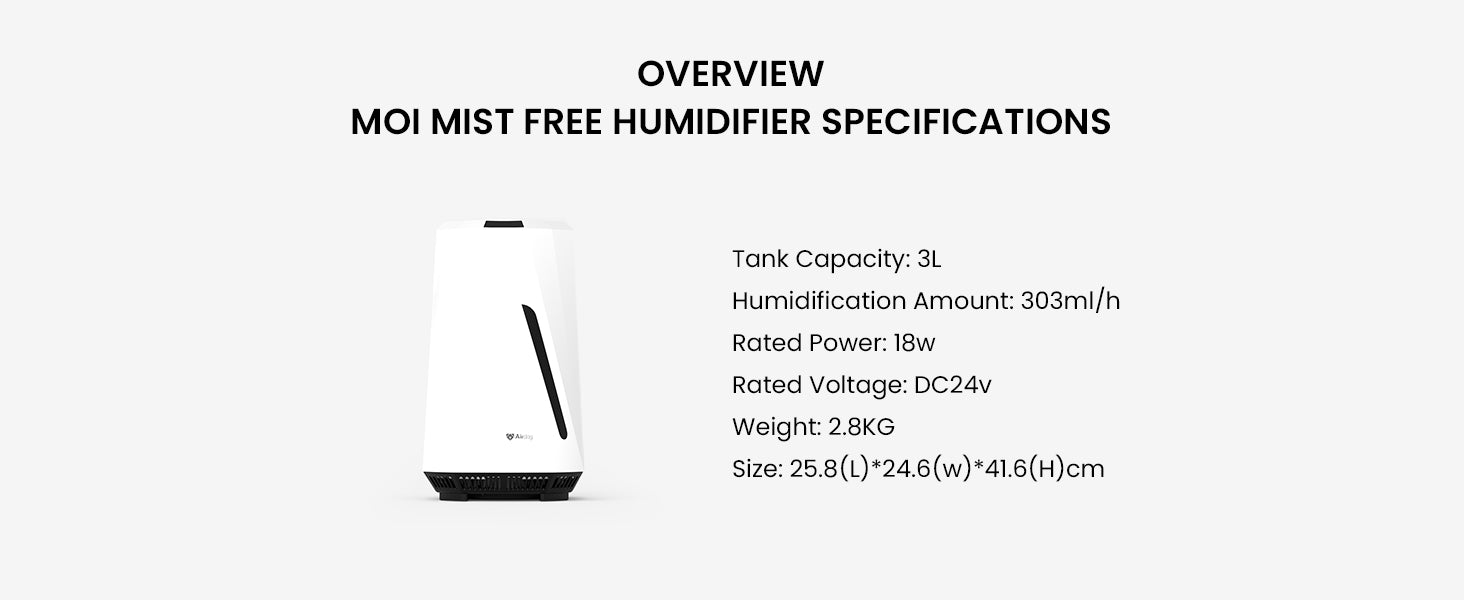 Cold Evaporative Technology| Inactivates 99.9% of mold/bacteria |Washable Filters
 Airdog MOI Humidifier adopts the latest cold evaporative technology, the most natural way to bring moisture to your air, like drying your wet clothes with a fan. It uses a washable fiber filter with the patented "shower spray" technology, which also ensures consistent evaporative humidity levels regardless of the water level in the tank.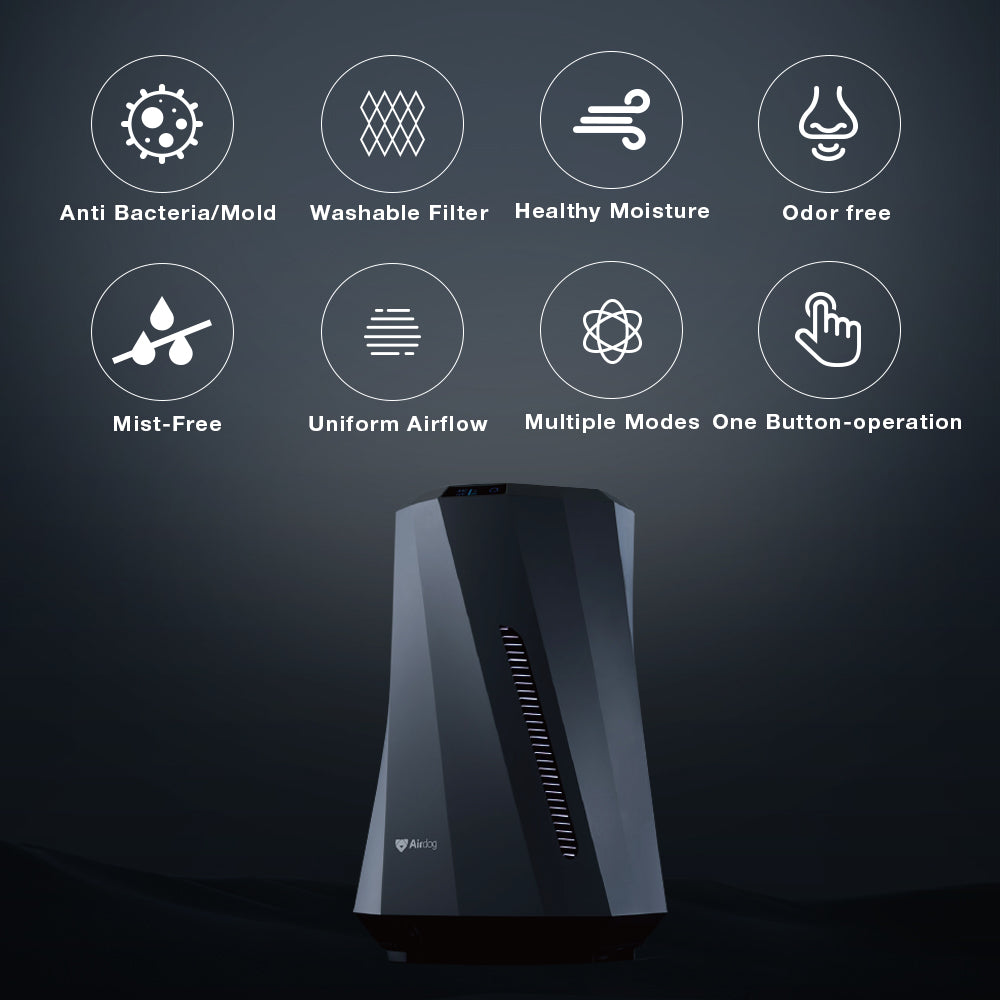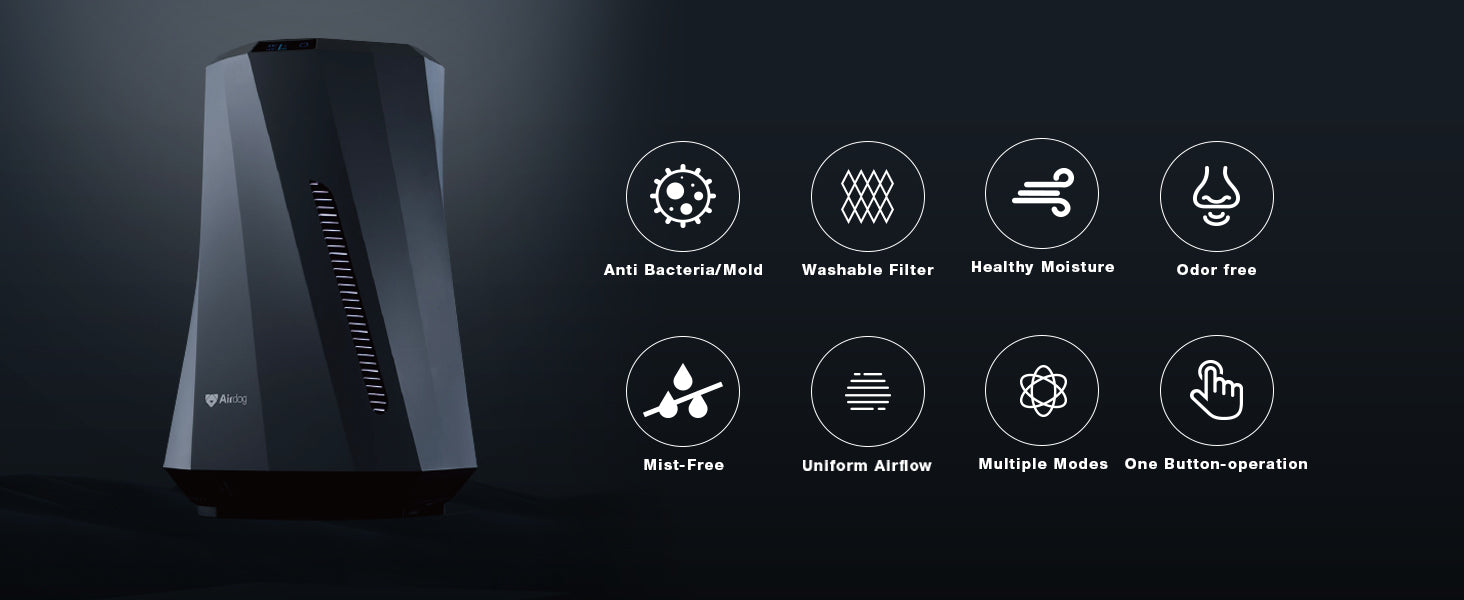 Drawbacks of Existing Humdifiers In the Market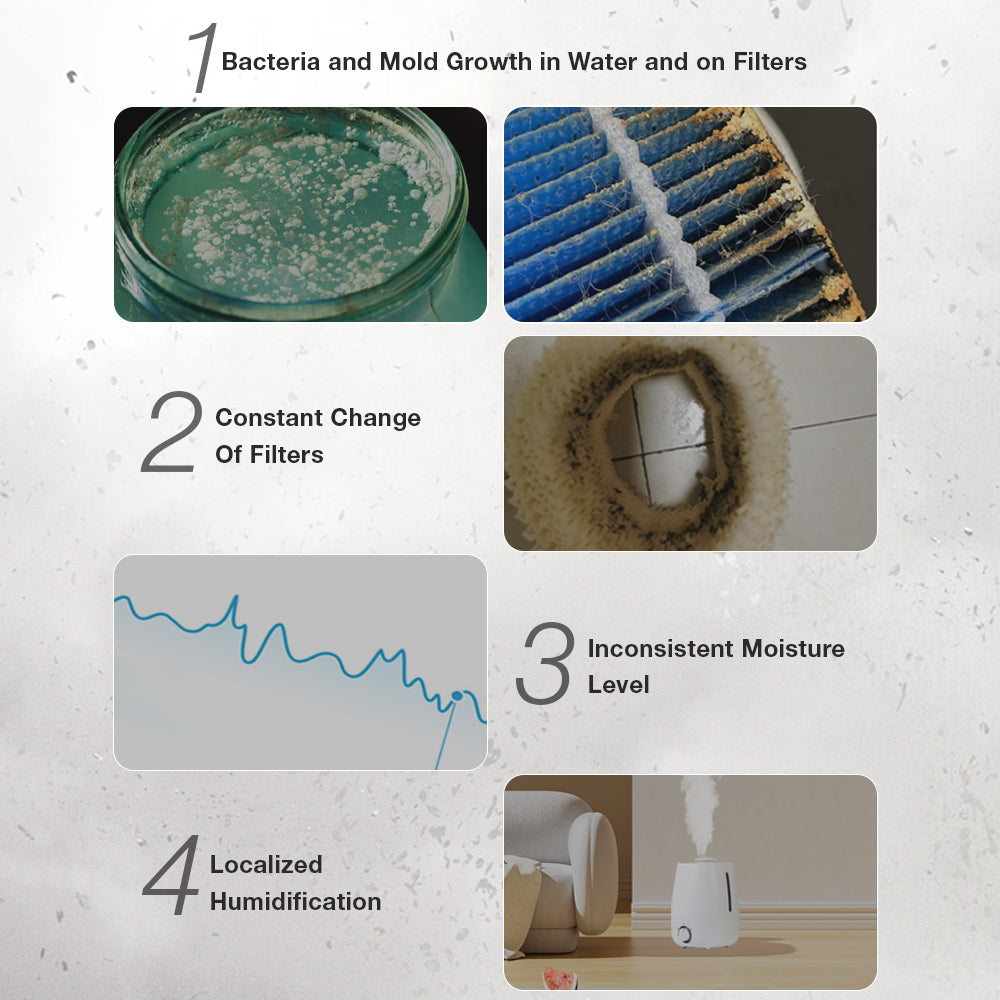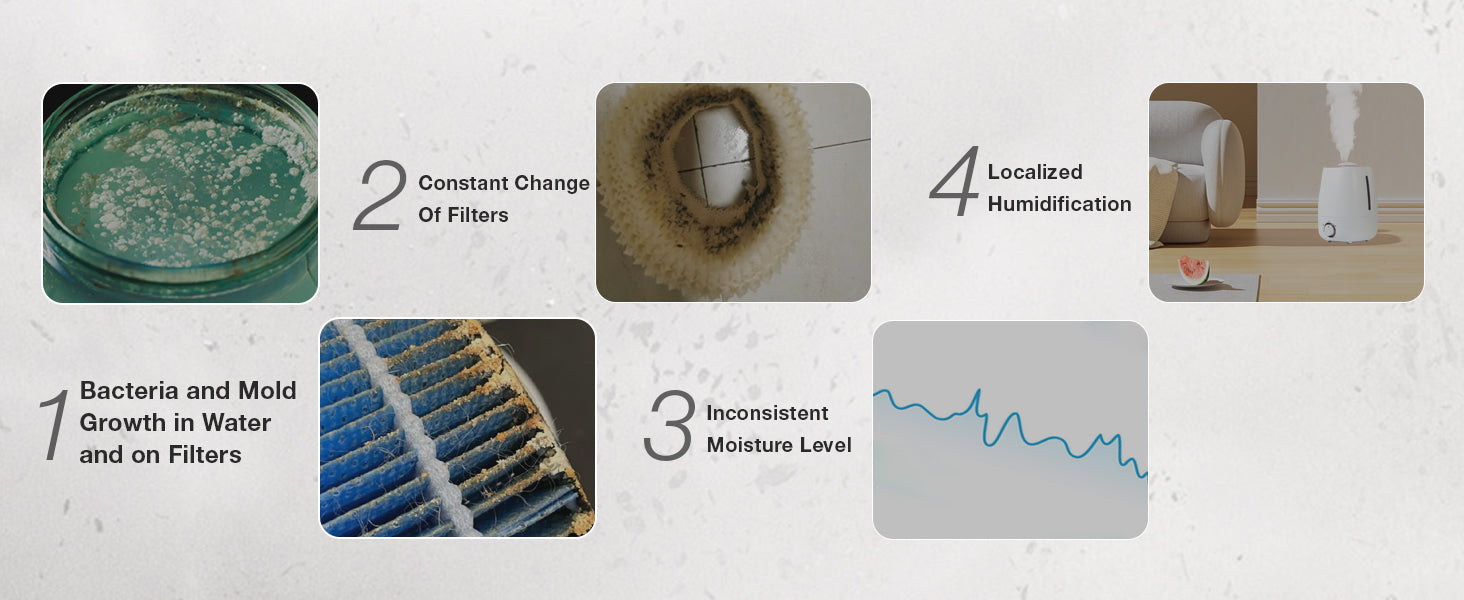 Why MOI Outperform Other Humidifiers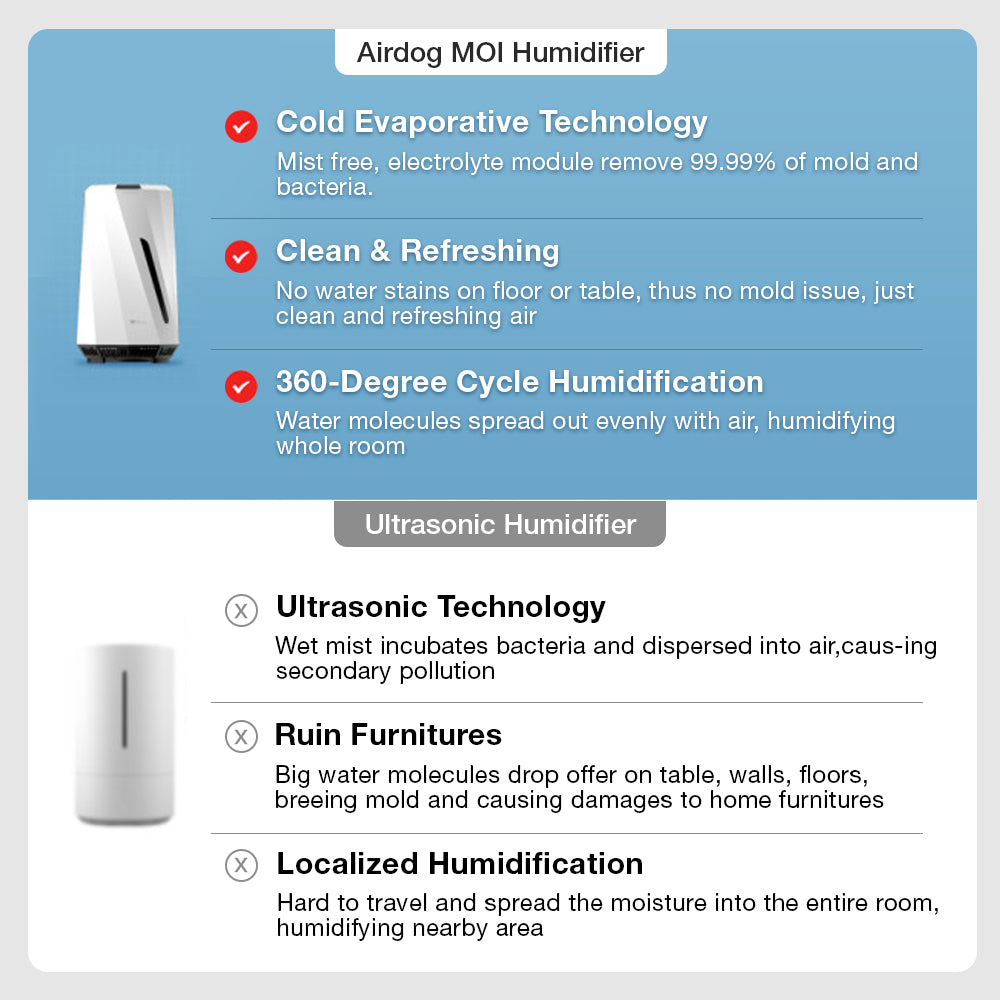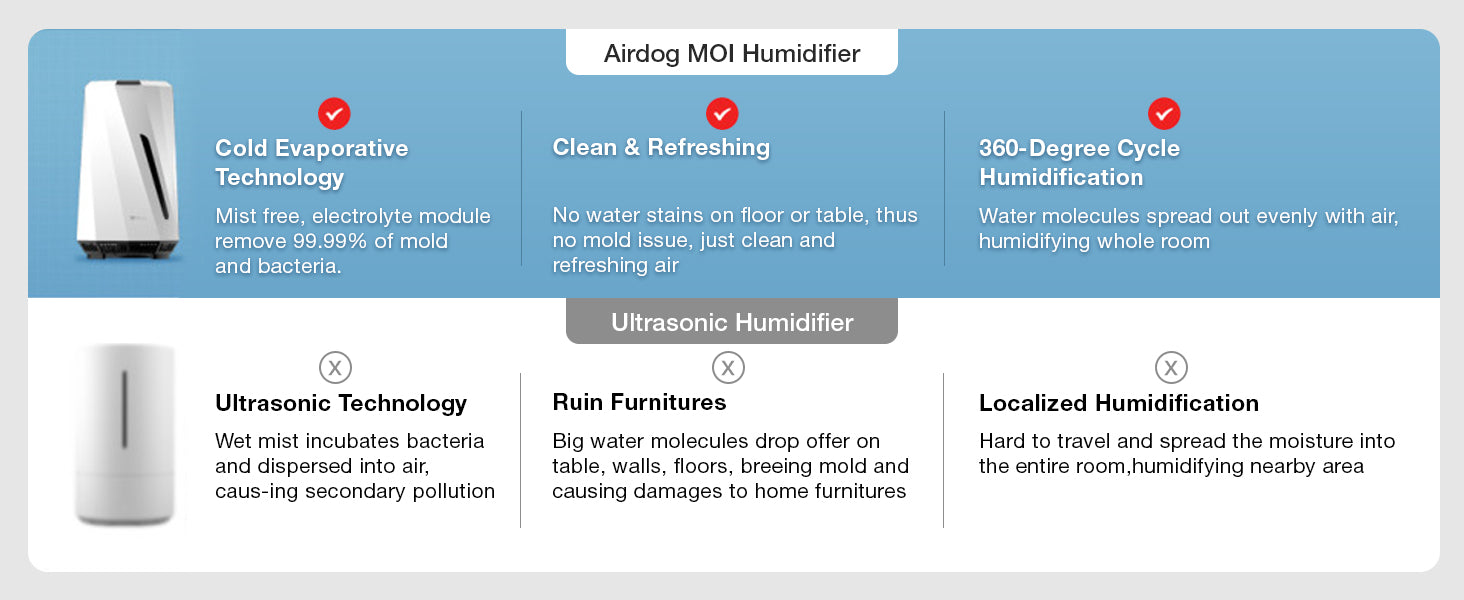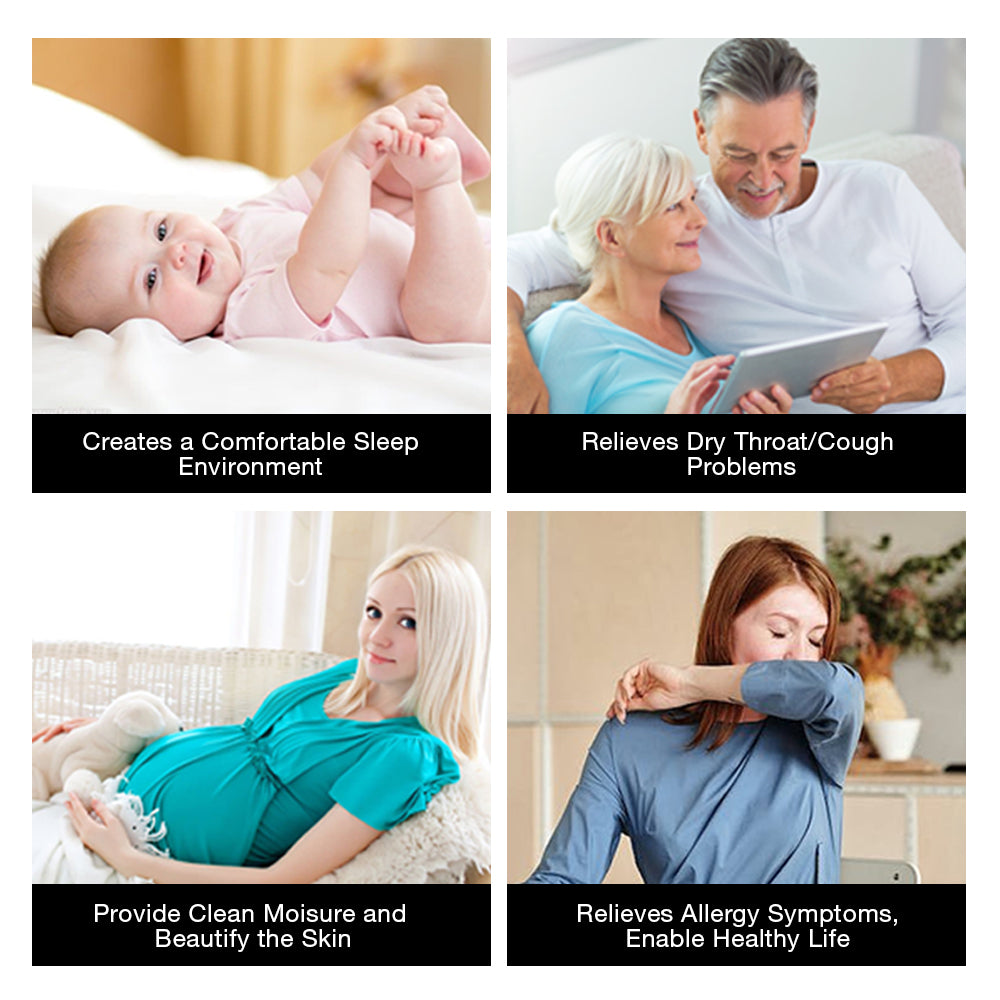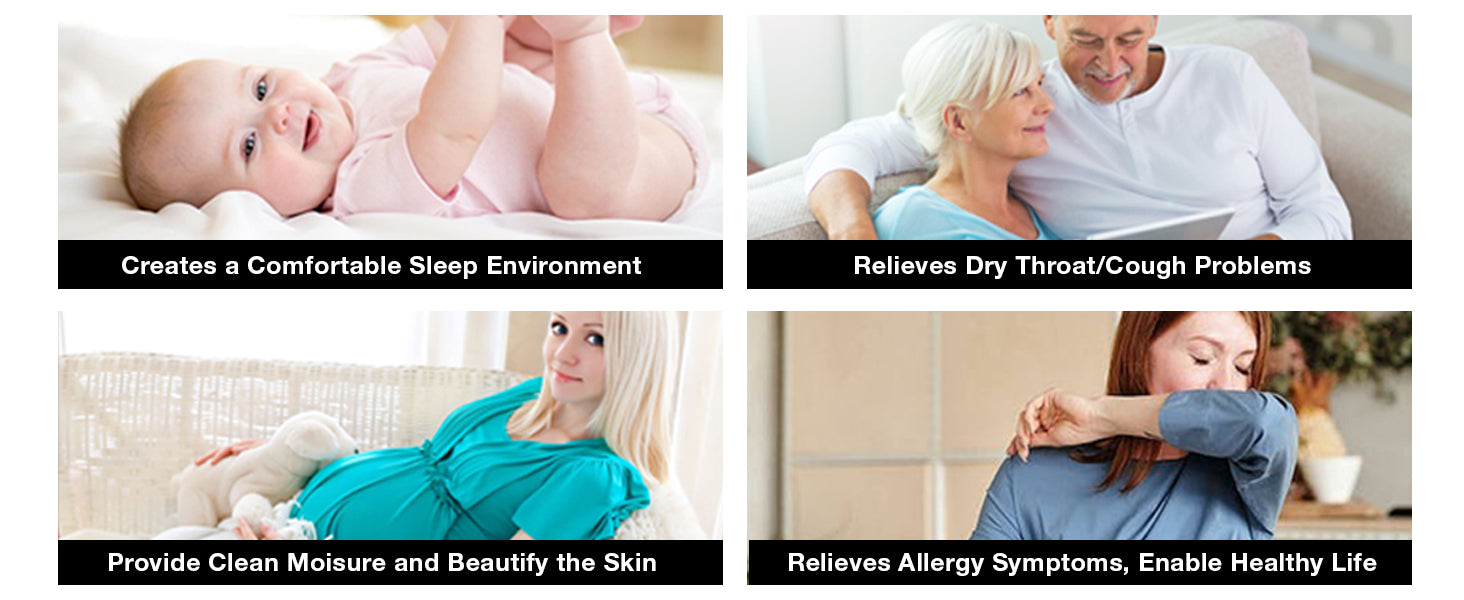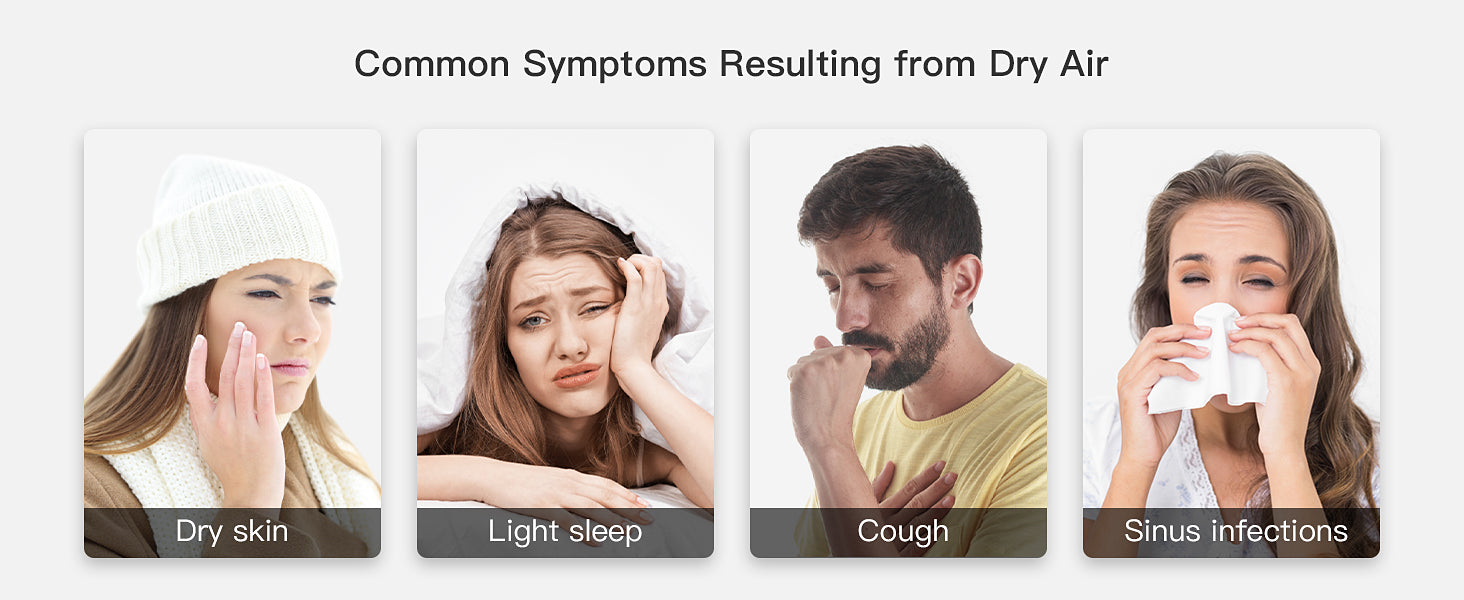 How Airdog Humidifiers Solve Them All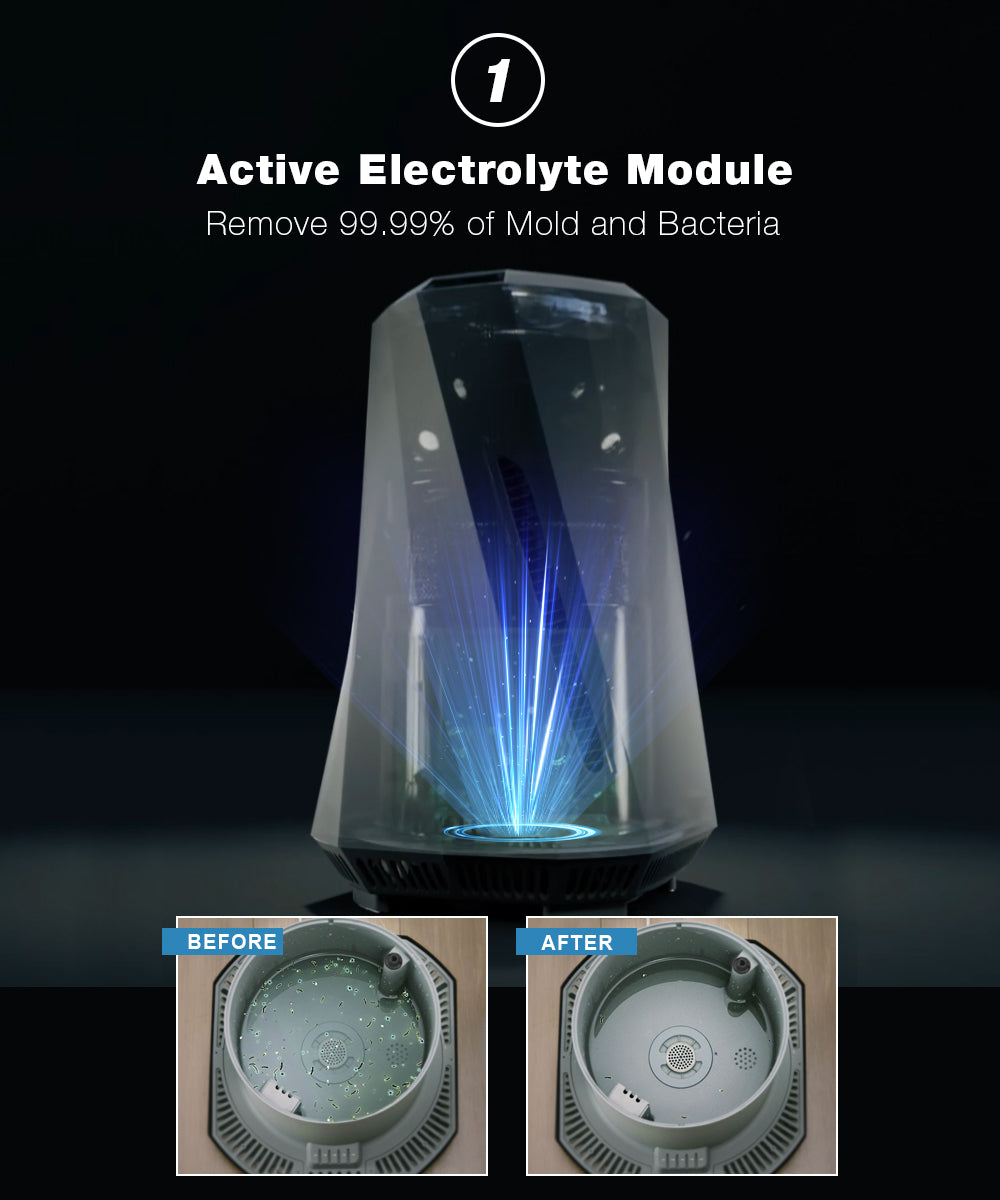 Mold/bacteria can easily grow and fester in water and on filters. This will negatively impact your health. Airdog MOI is equipped with an active electrolyte module. It will activate our proprietary electrolyte disinfection for five minutes every hour to inactivate bacteria growth and prevent odor, delivering clean and healthy air right to you.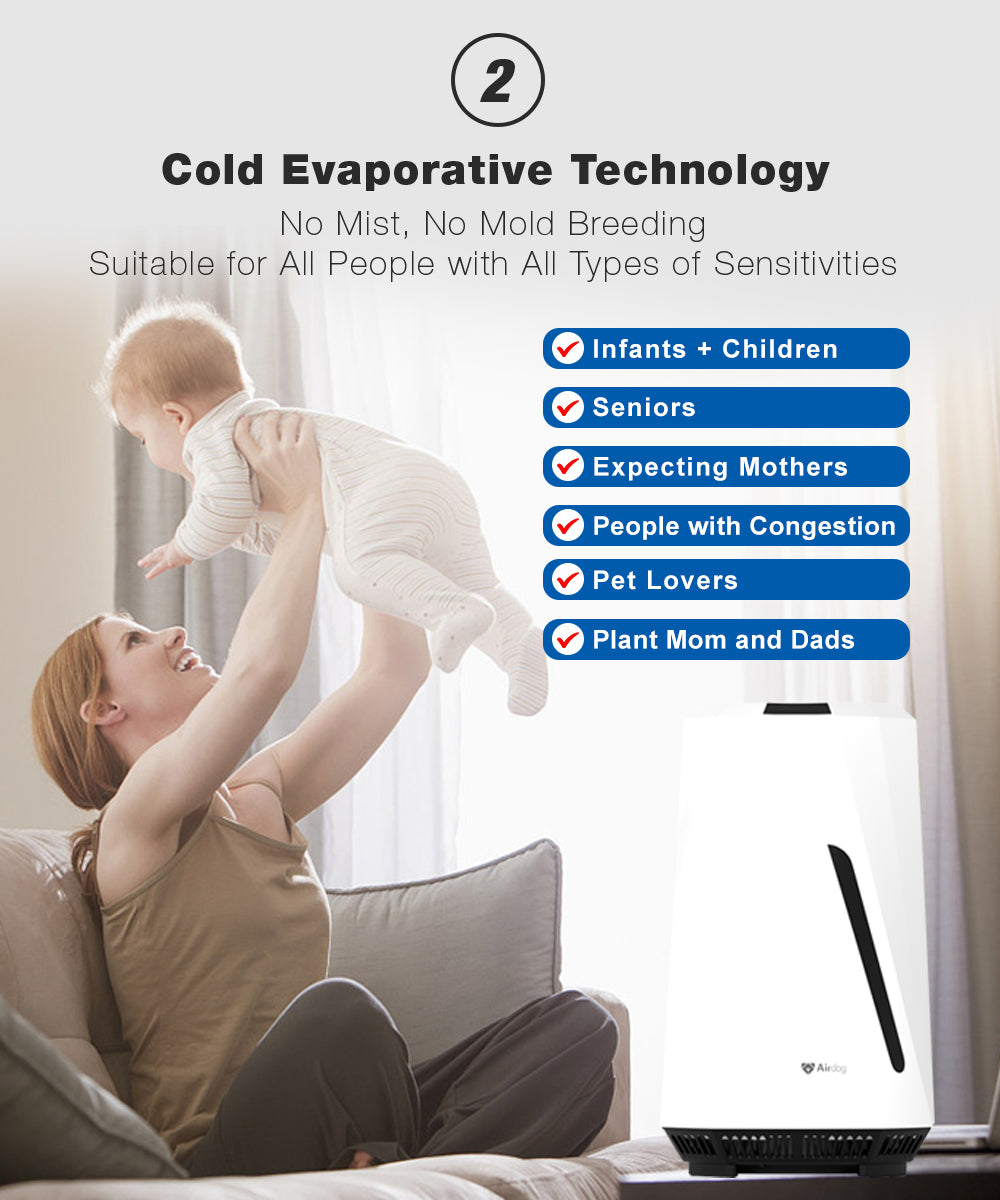 Most humidifiers use ultrasonic technology, creating localized humidity and raising potential bacteria and mold issues. Airdog MOI is the perfect answer to these problems with cold evaporative technology. With this technology, water will naturally evaporate in the air, and moisture evaporation is enhanced through circulating fans and spread into the air.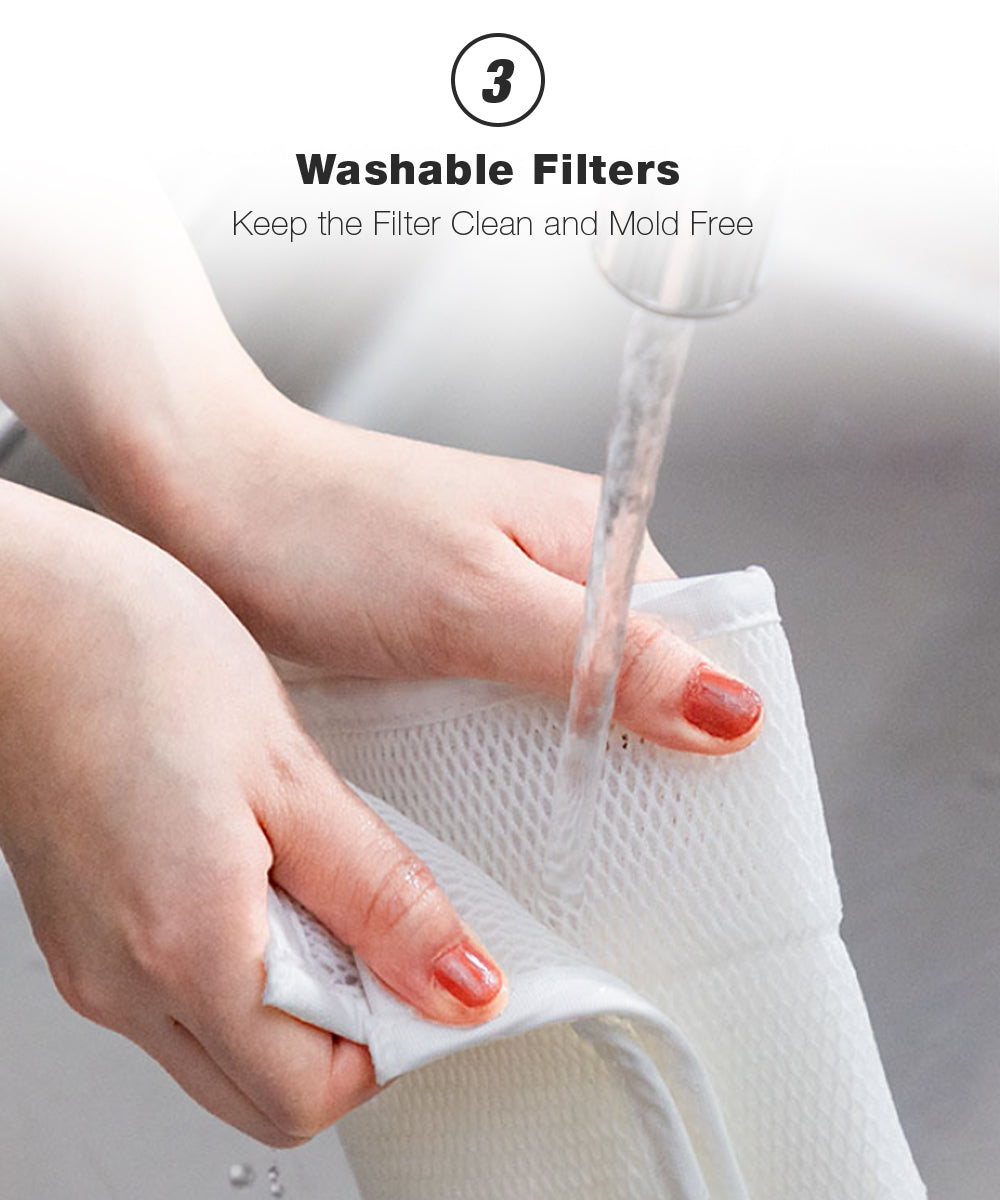 Most humidifiers need to constantly replace filters, which can easily cost hundreds of dollars annually. Airdog's reusable design saves more than money, but also our environment. MOI is designed with the washable design, you can wash the filter whenever there is a stain on it to keep it clean and mold-free, keeping your environment safe and healthy.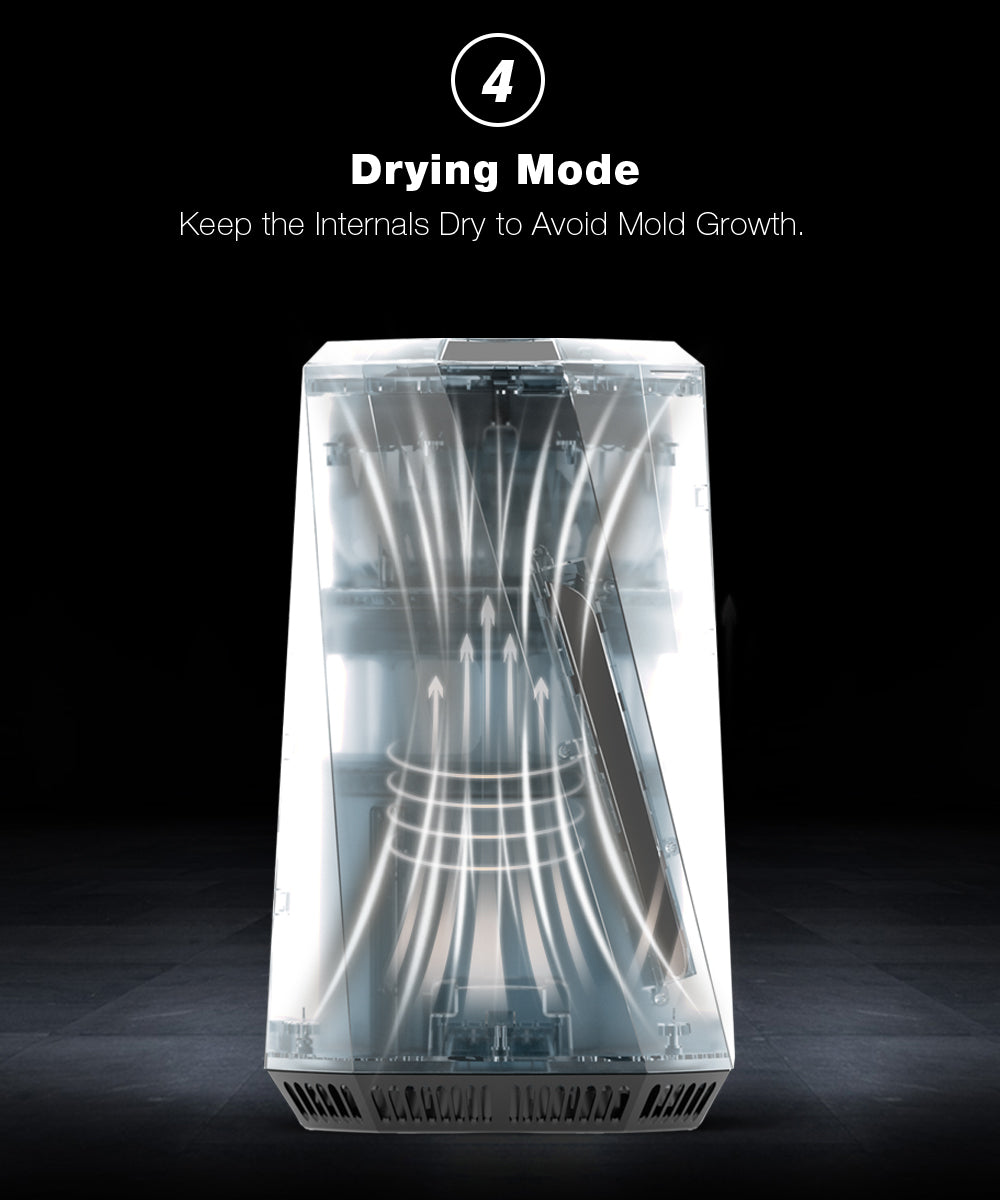 MOI will automatically run the drying mode when there is no water detected in the chamber. This mode utilizes the fans internally and acts as a blow dryer to dry out any residual water left inside the water tank, filters and any other areas inside the chamber. This eliminates any and all possibility of potential mold growth.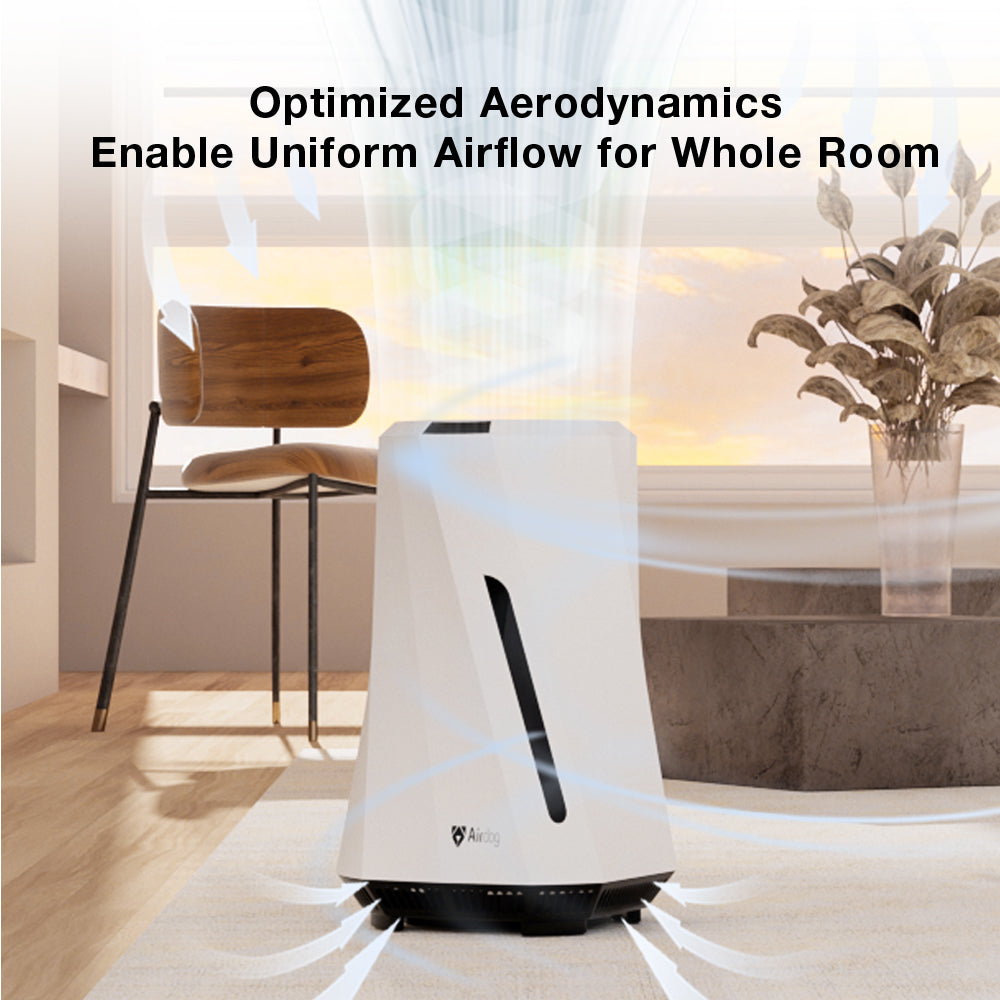 Uniform Airflow for Whole Room
Patented Shower Spray Technology Enables Consistent Moisture Output.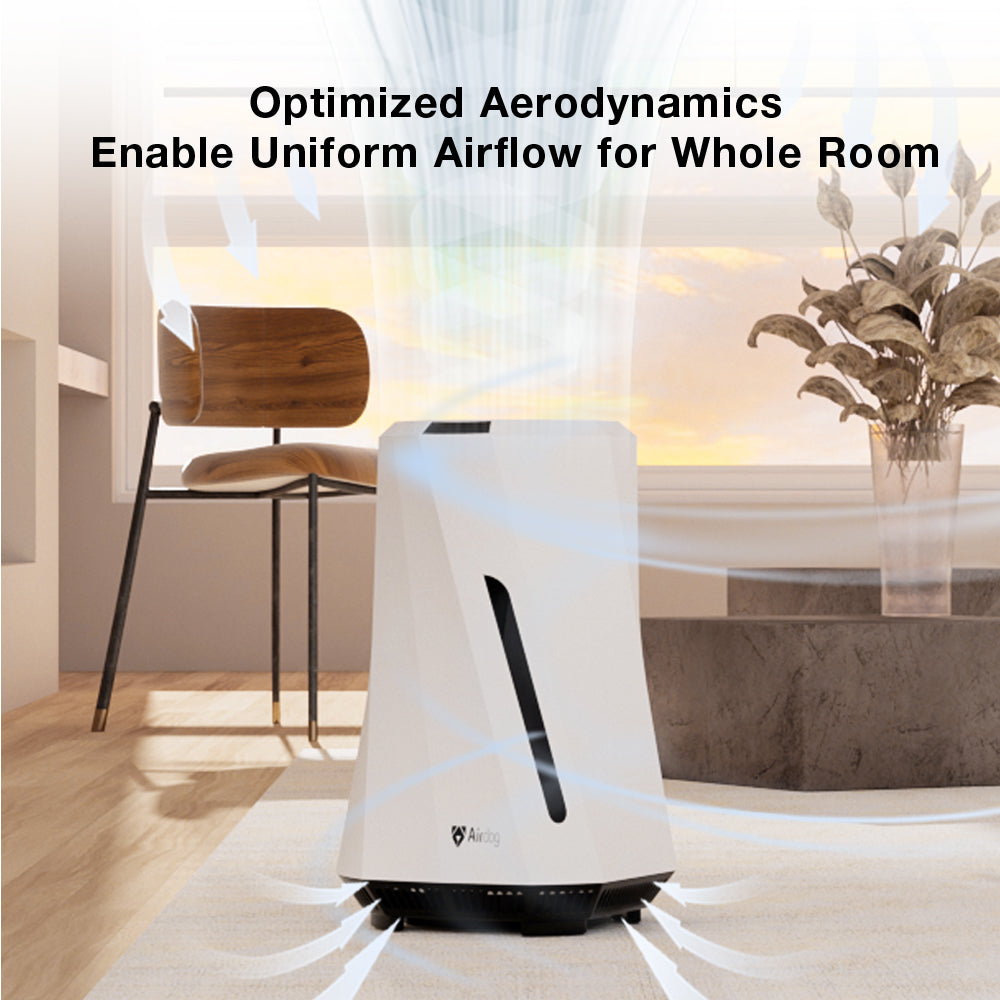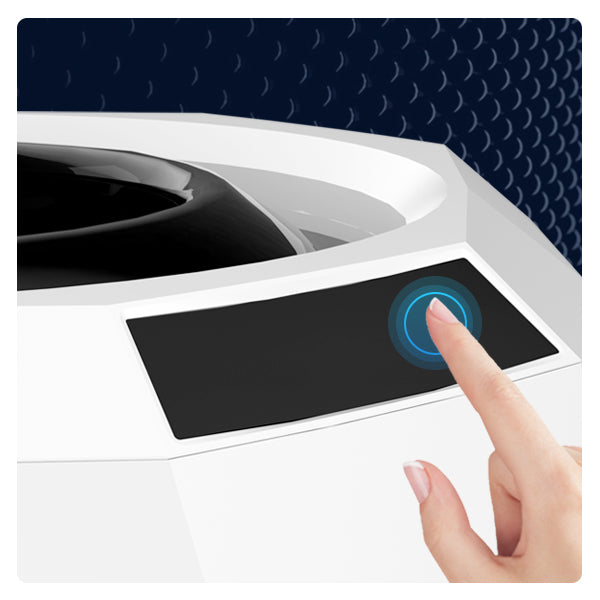 Effortless Comfort: One-Button Operation
Experience ultimate convenience with our one-button humidifier! Say goodbye to complicated settings and enjoy instant refreshment at the touch of a button.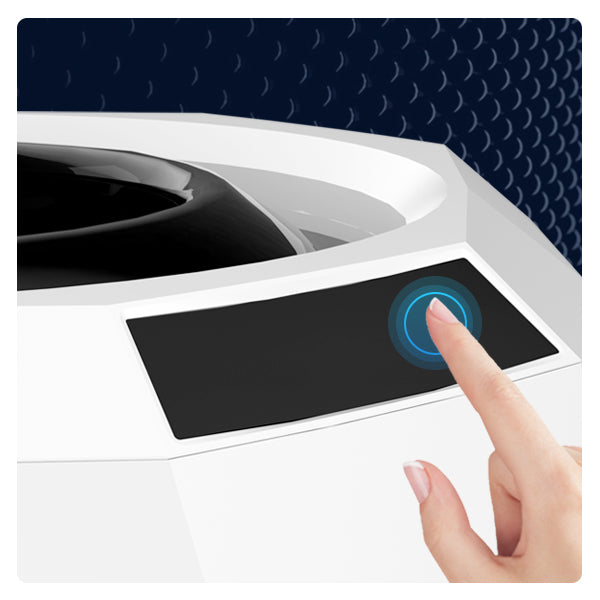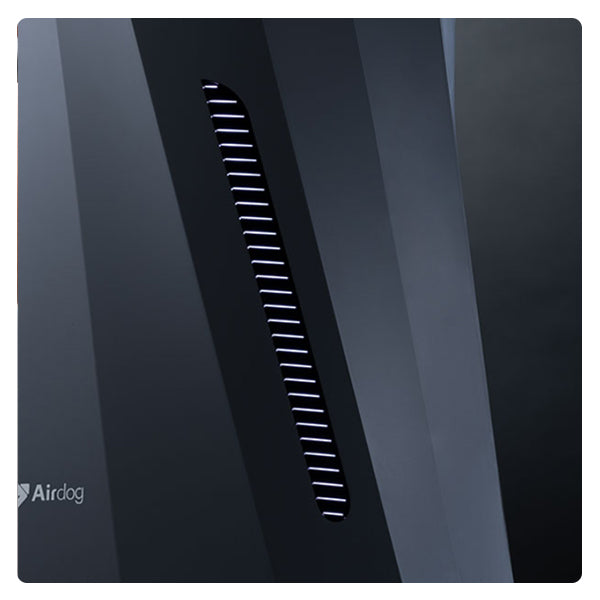 Water Level Indicator
It's effortless to fill the water, and the front real-time water level display lights give immediate feedback.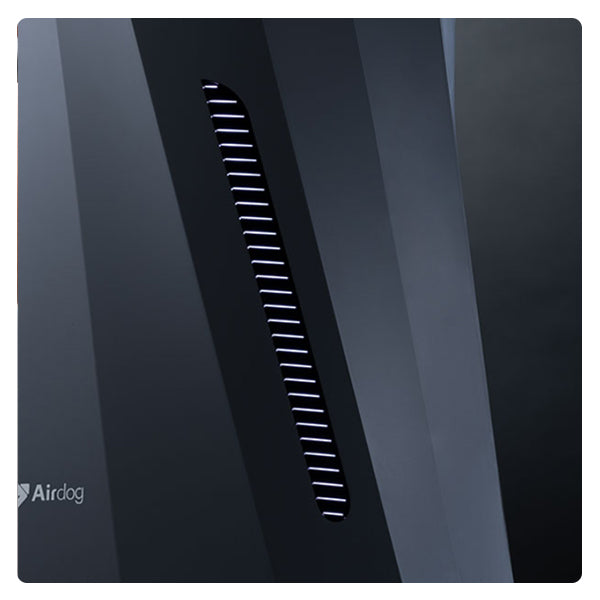 Multiple Operational Modes
Whether you prefer Smart Mode, Manual Mode, Purifying Mode, or Sleep Mode, we've got you covered. Customize the humidity to your liking and enjoy a healthier living space.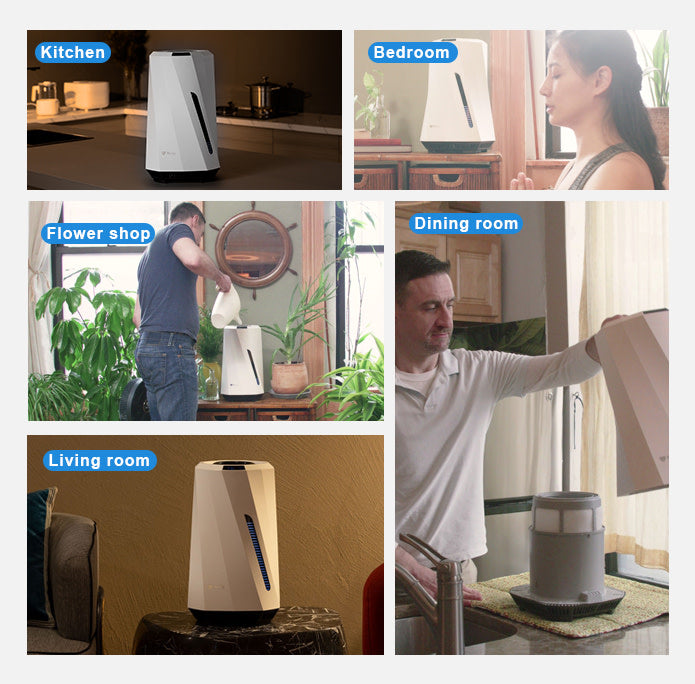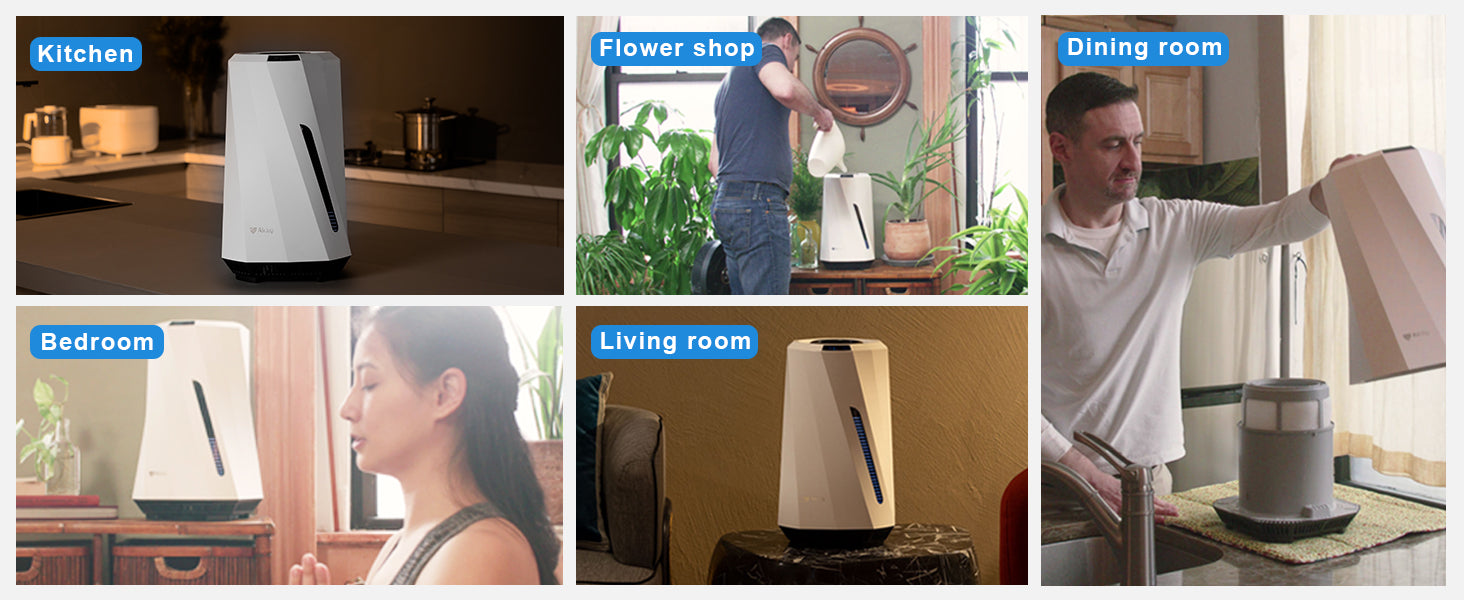 You may also like
Combine your style with these products