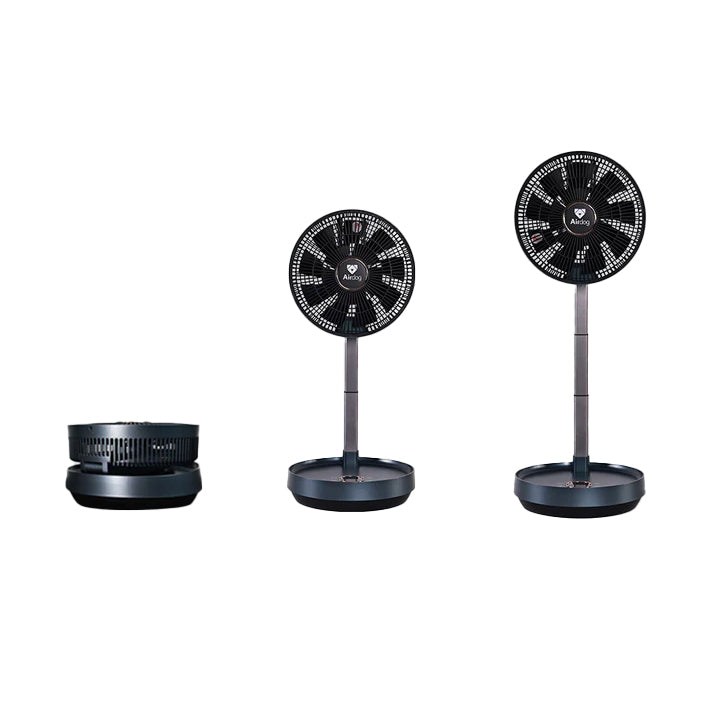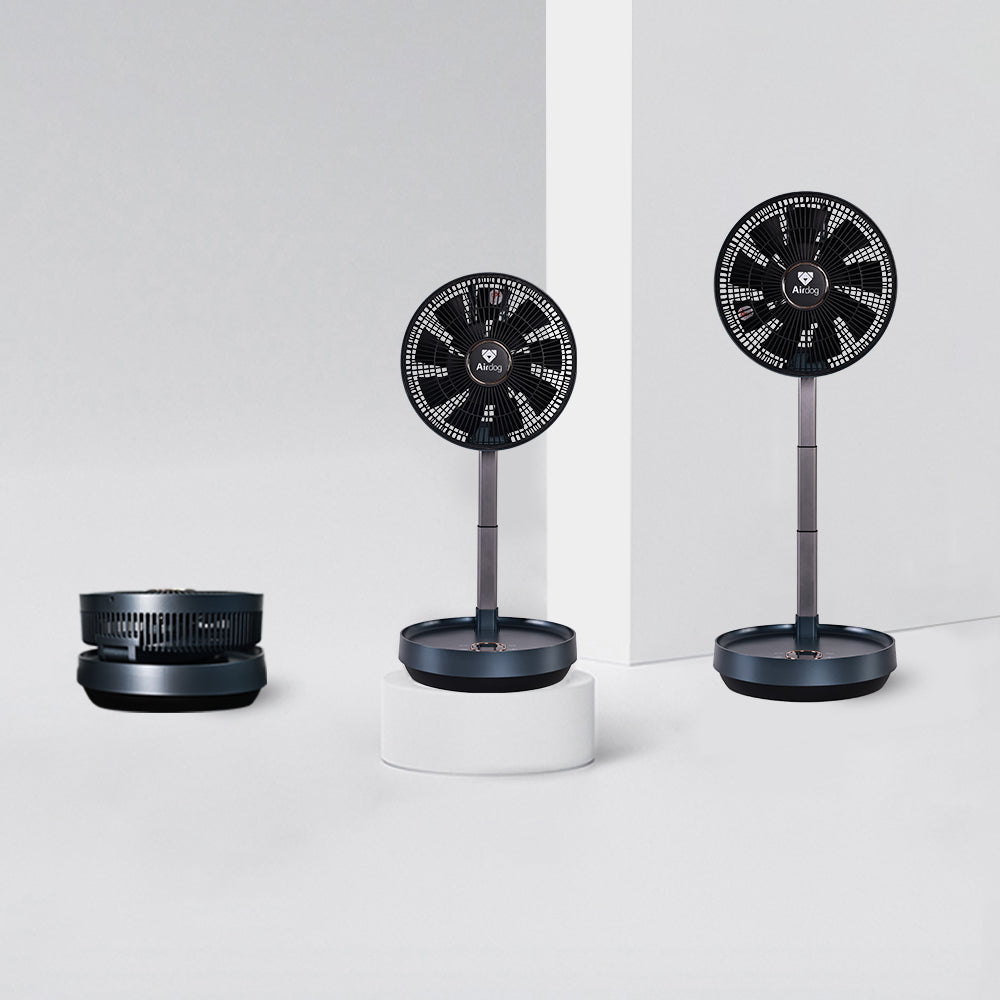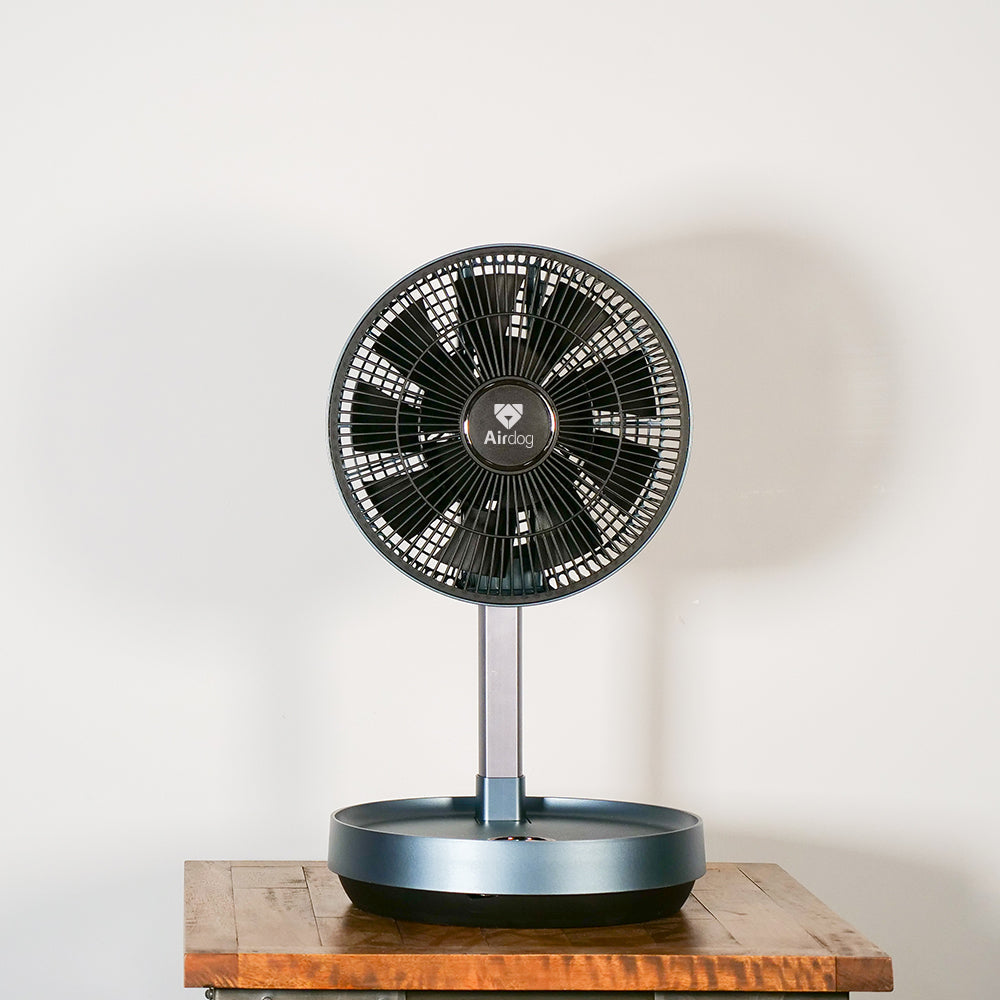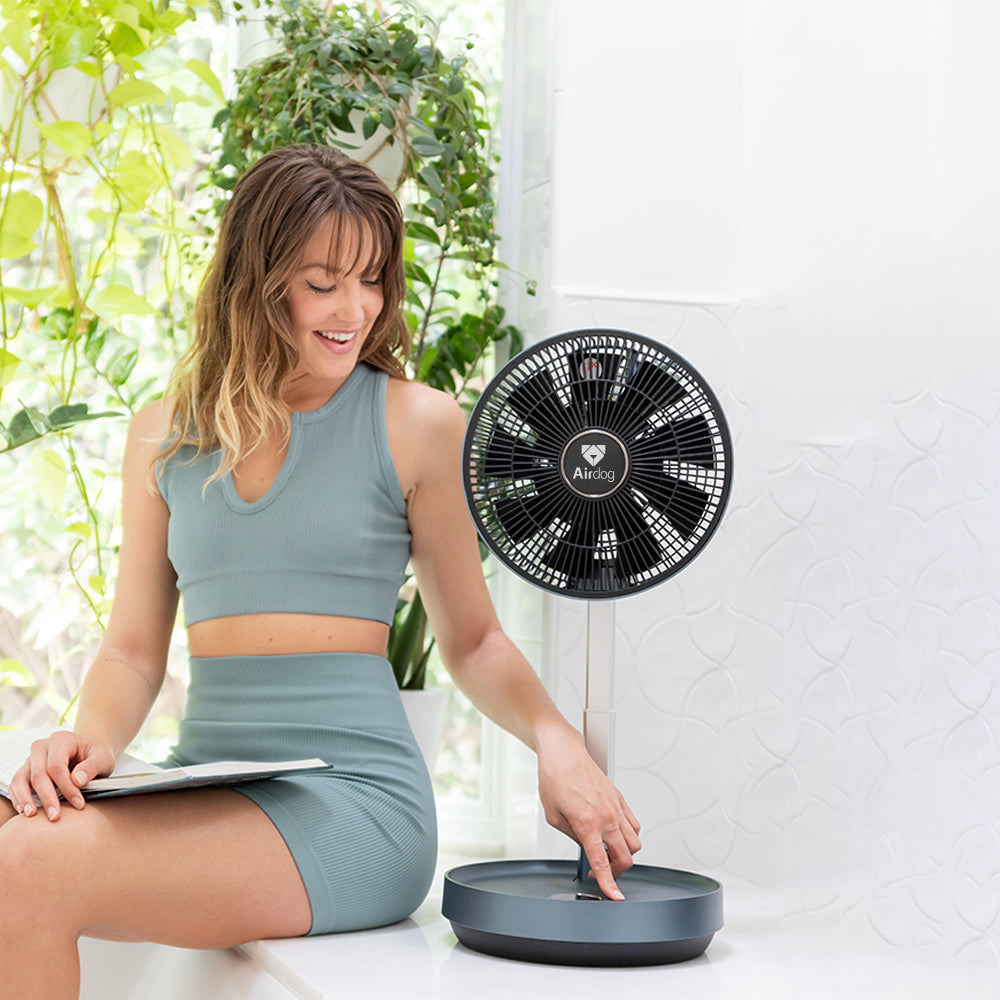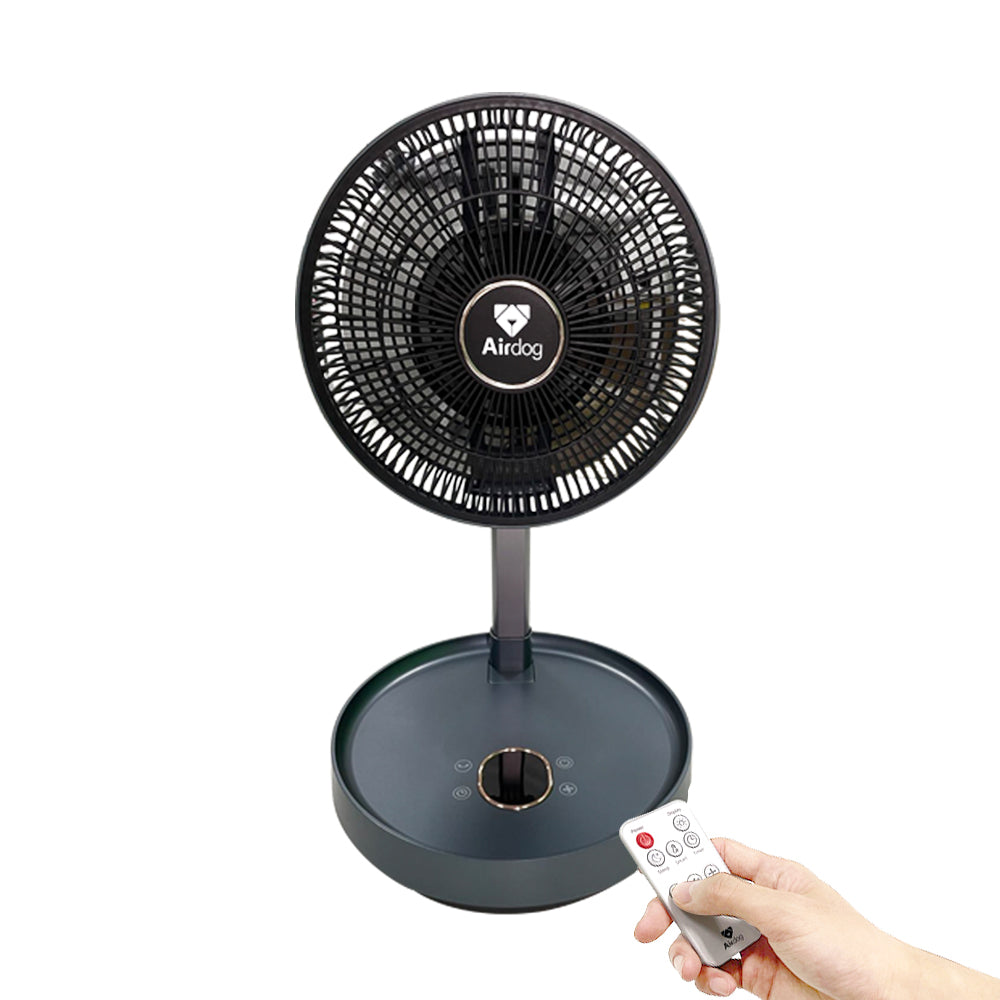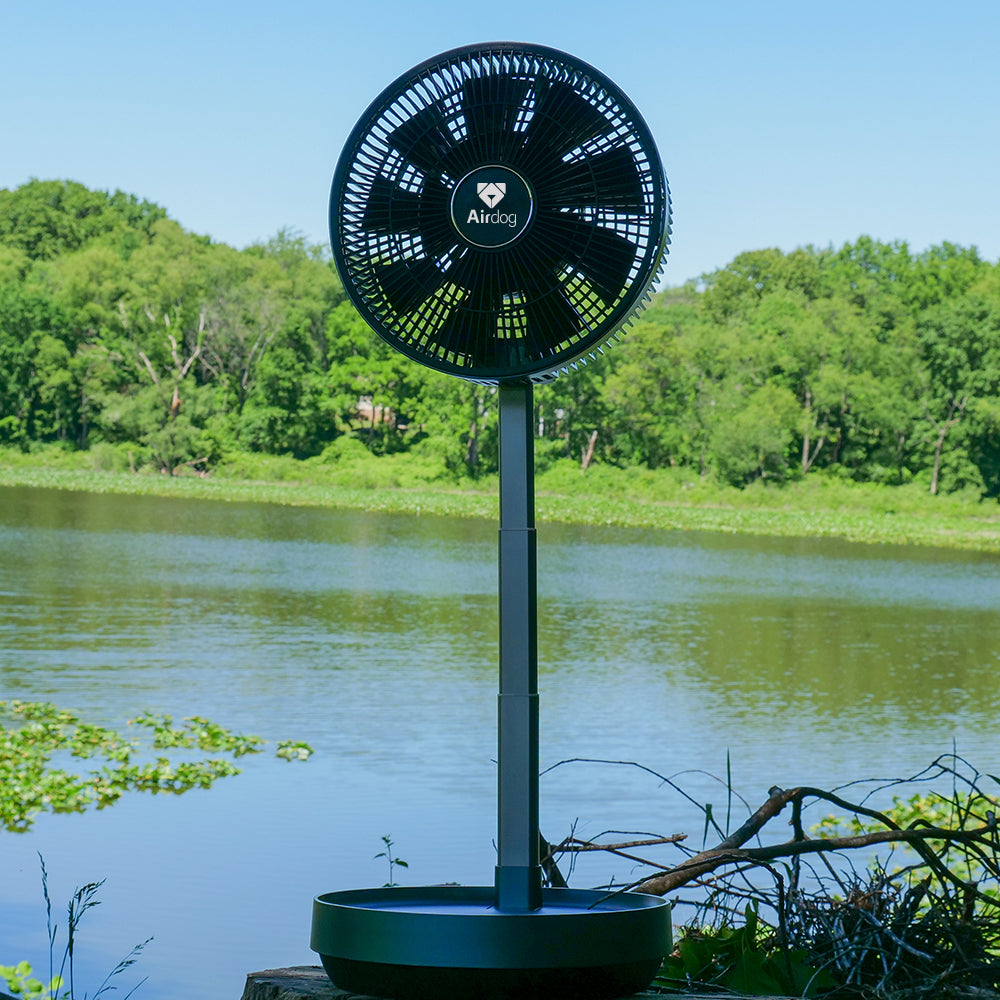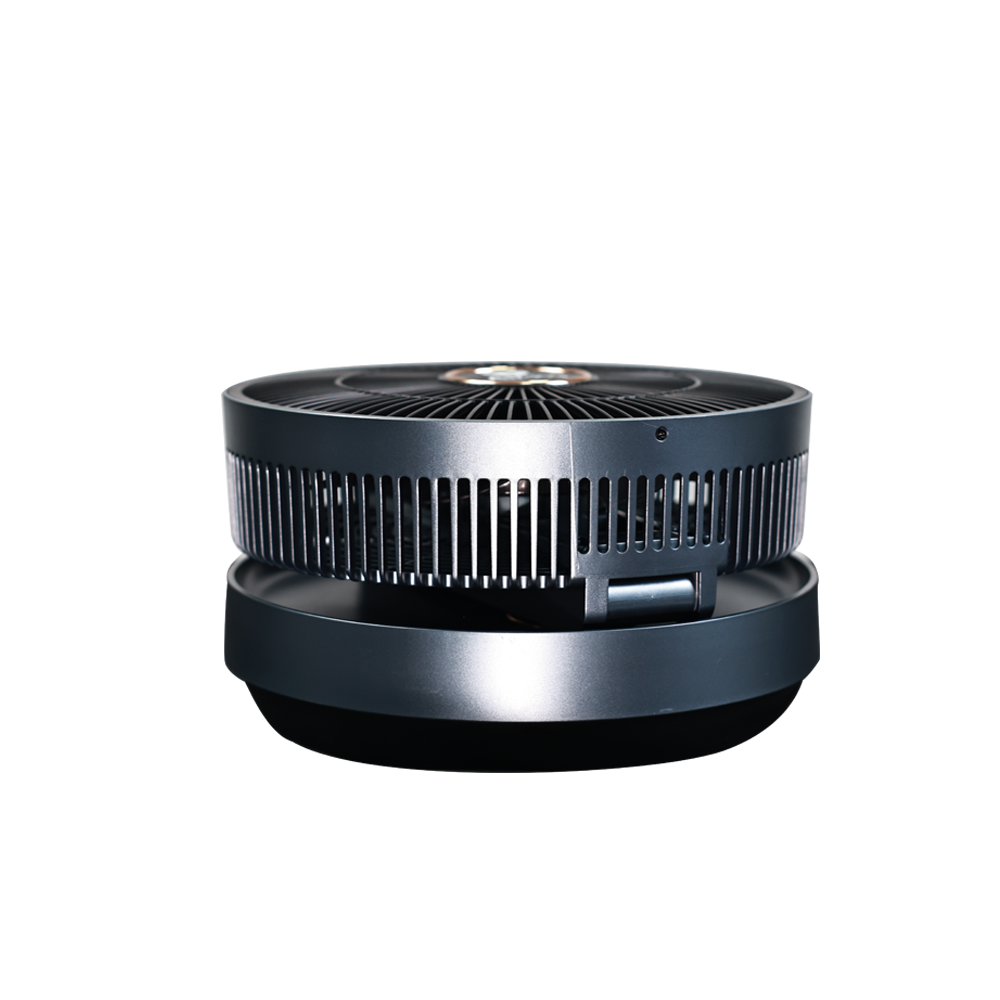 Airdog Battery Powered Folding Fan
---
Need a fan this is portable and rechargeable which can be use indoor as well as outdoor - our portable rechargeable fan offers 12 powerful speeds and a smart mode for ultimate convenience. Adjusting the wind speed automatically based on the room temperature, this portable rechargeable fan is an ideal addition to your bedroom, home, or travel essentials. With its ultra-quiet operation of only 19dB, you'll hardly notice it's there, but you'll definitely feel the refreshing breeze.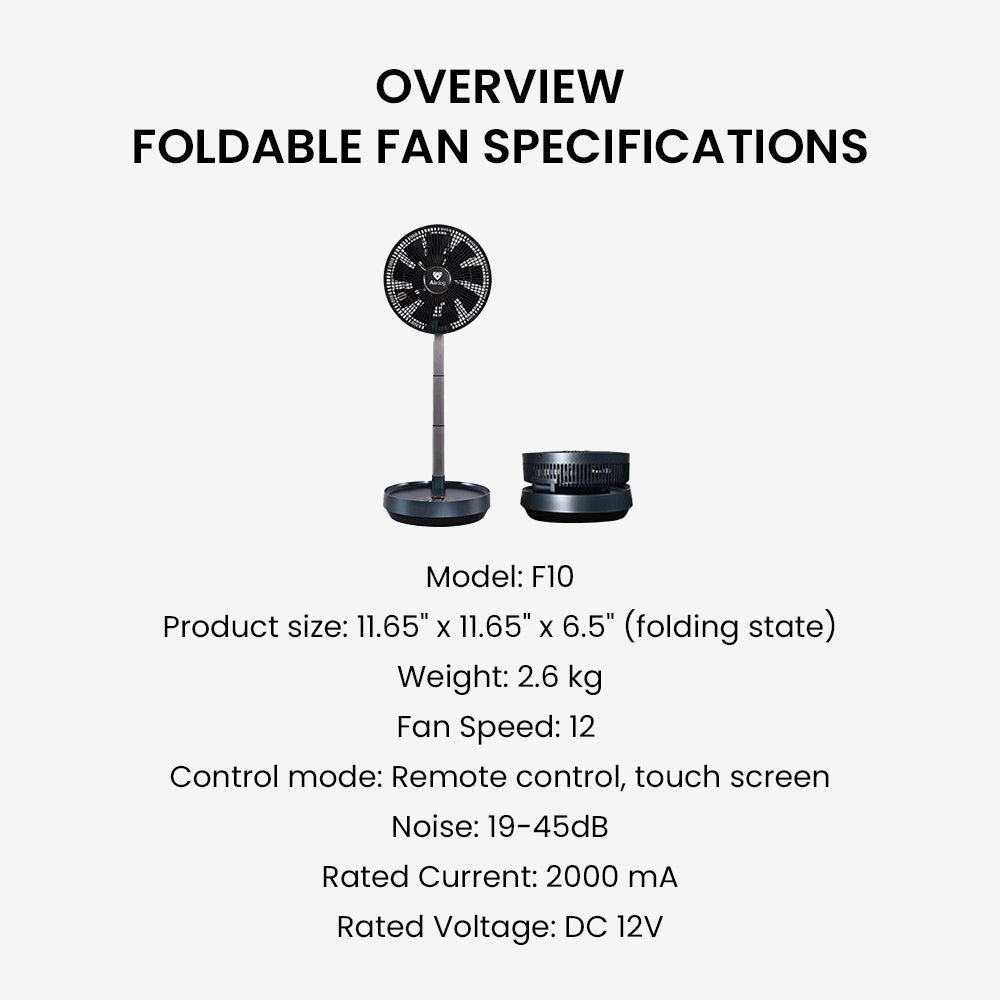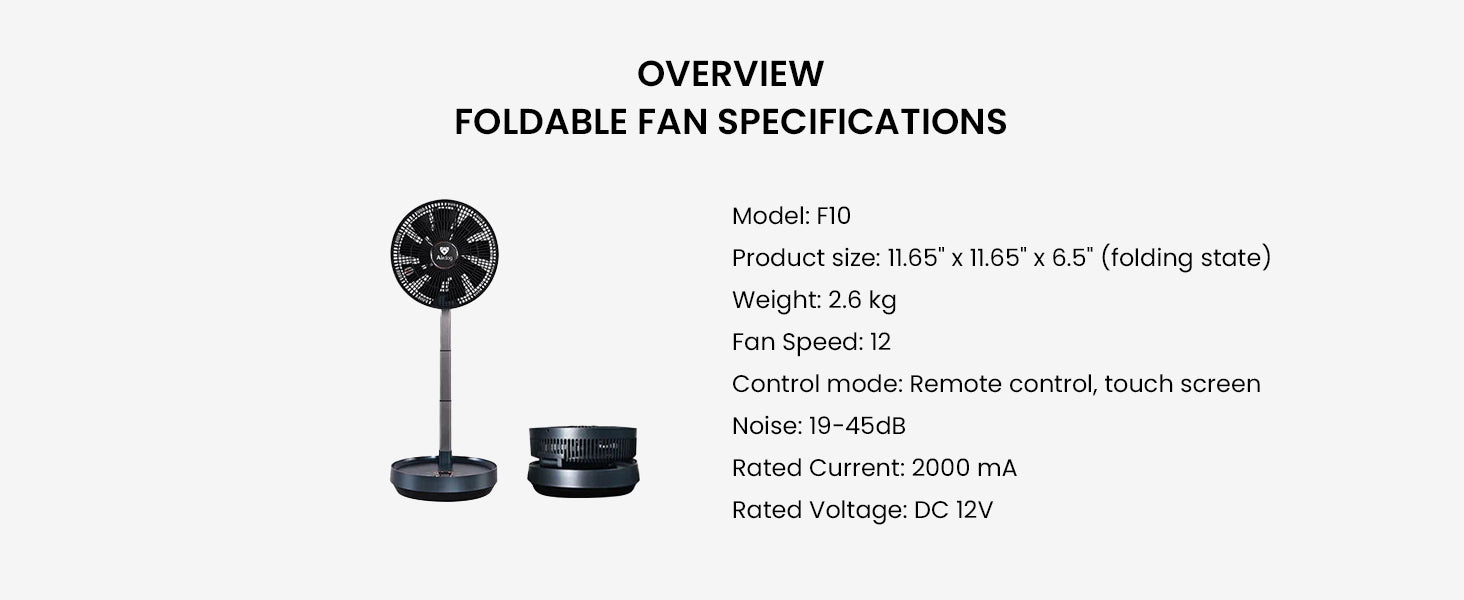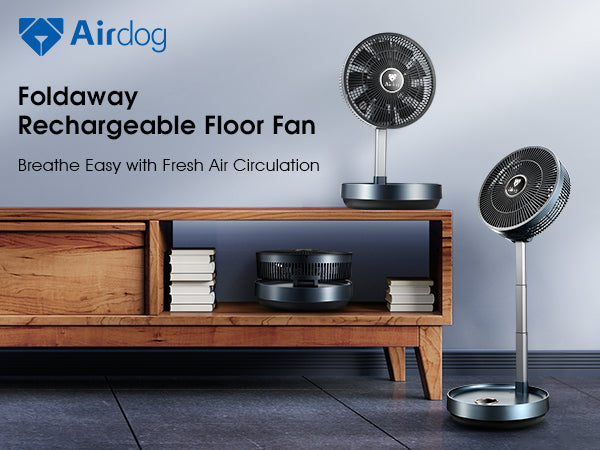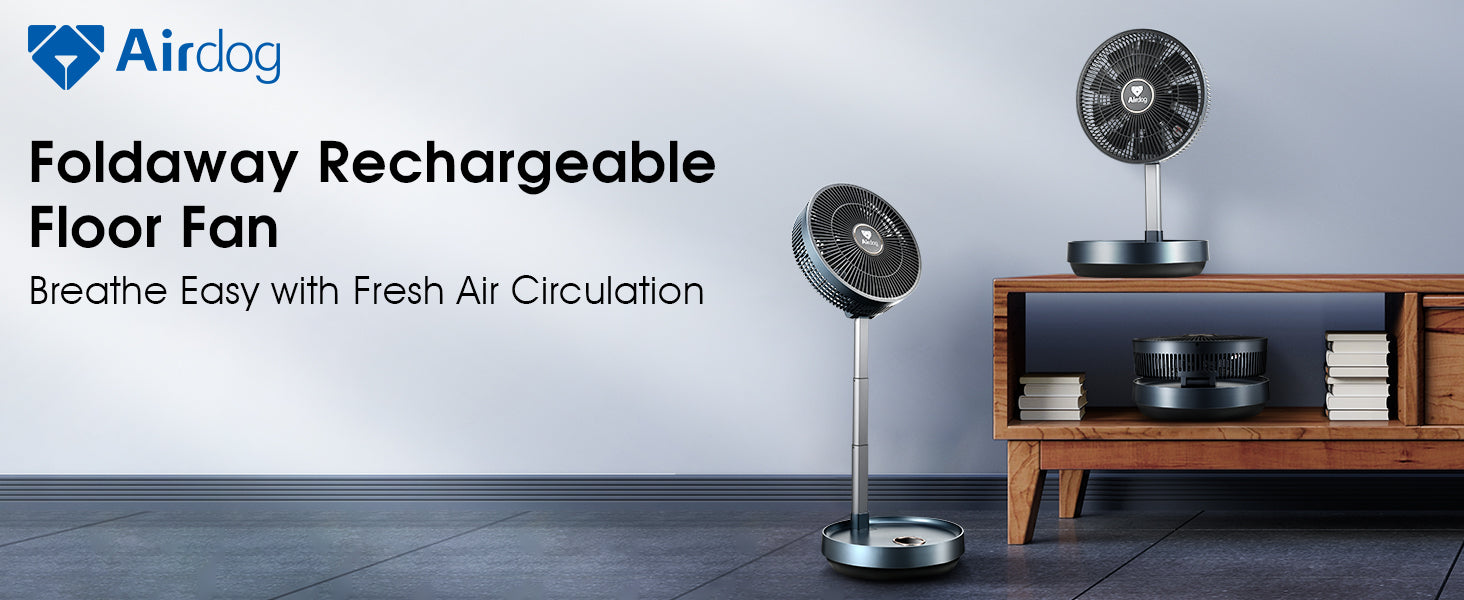 Temperature Sensing FM
In smart mode, the smart fan's wind speed adjusts automatically based on the room temperature. Reduce energy costs with its smart mode and enjoy relaxation like never before.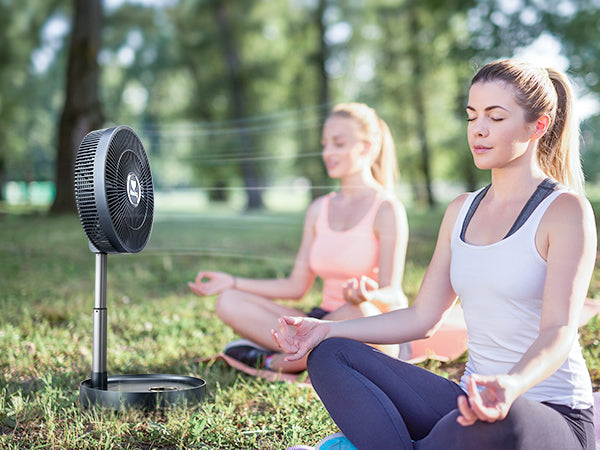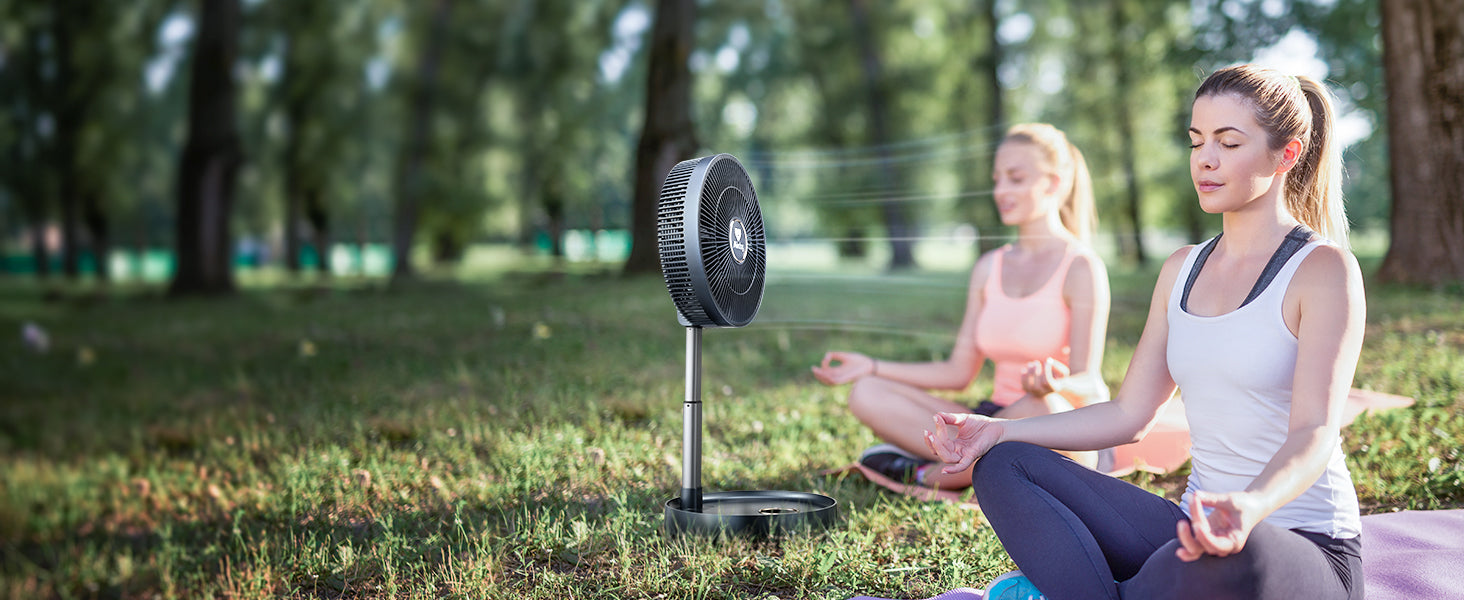 Powerful Air Circulation
Experience Powerful Air Circulation with our high-speed fan! Stay cool and comfortable even in large spaces with its efficient airflow. Beat the heat and elevate your comfort level with this powerful and effective fan.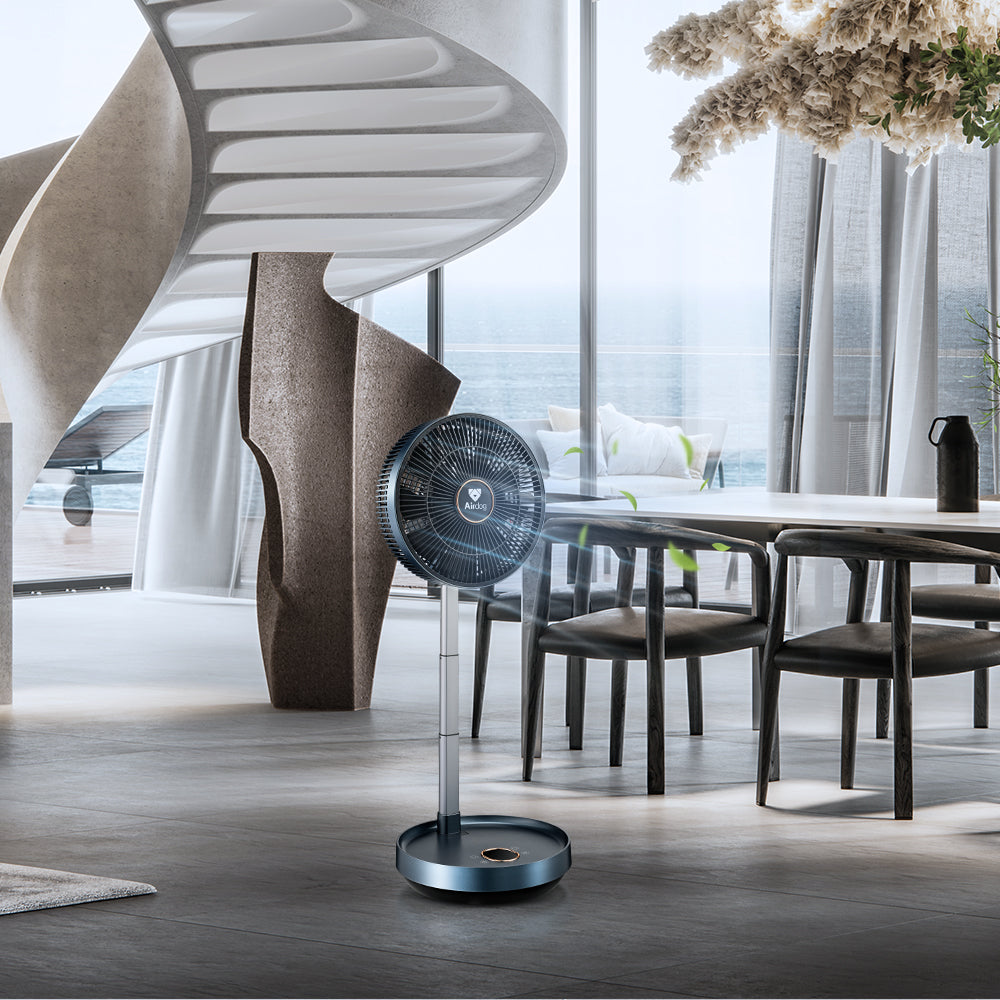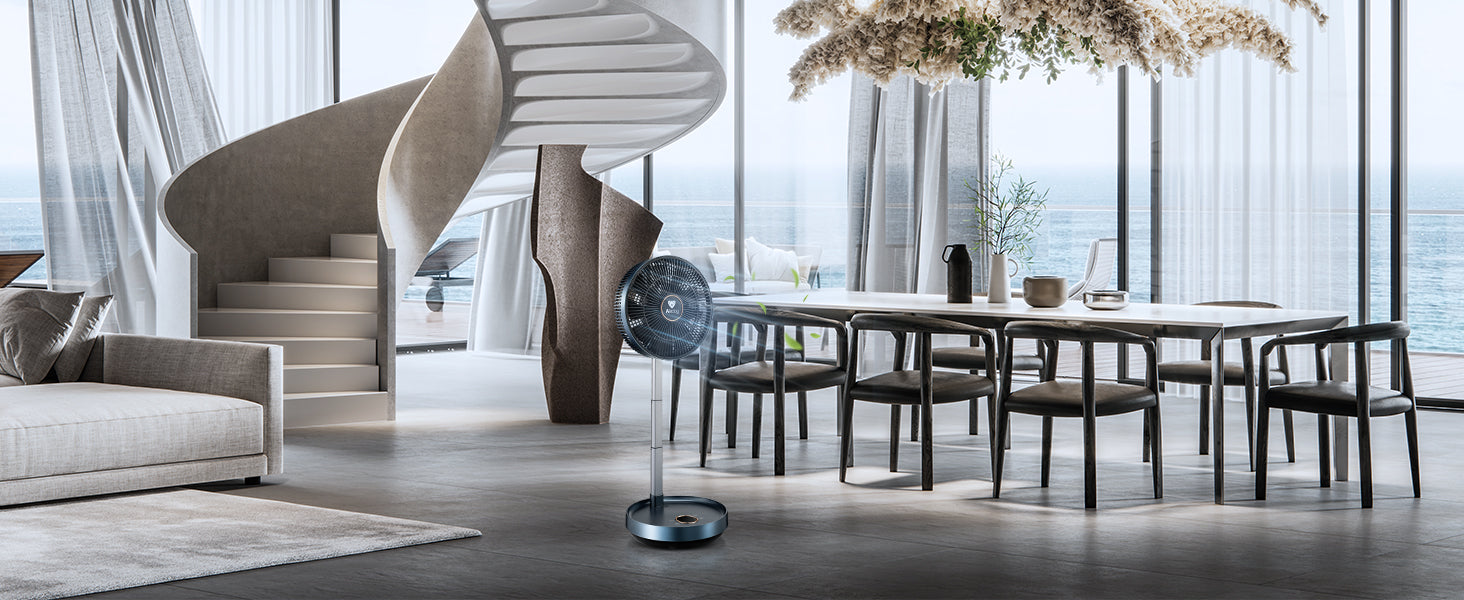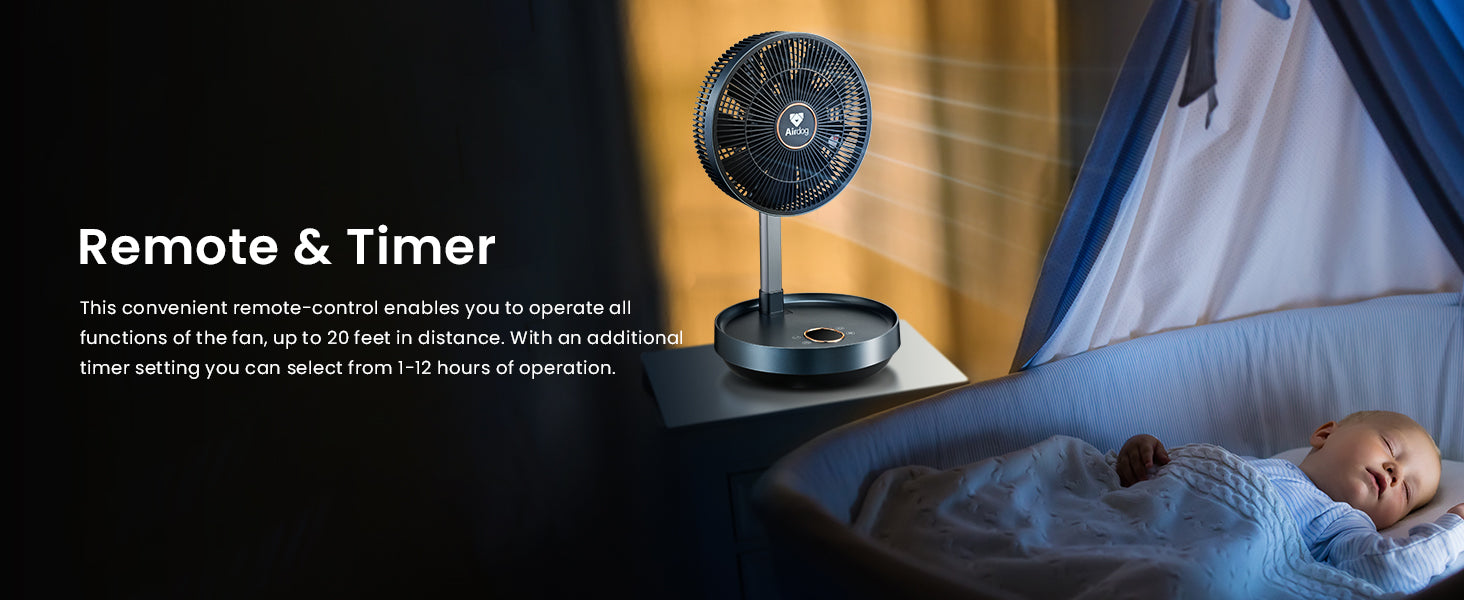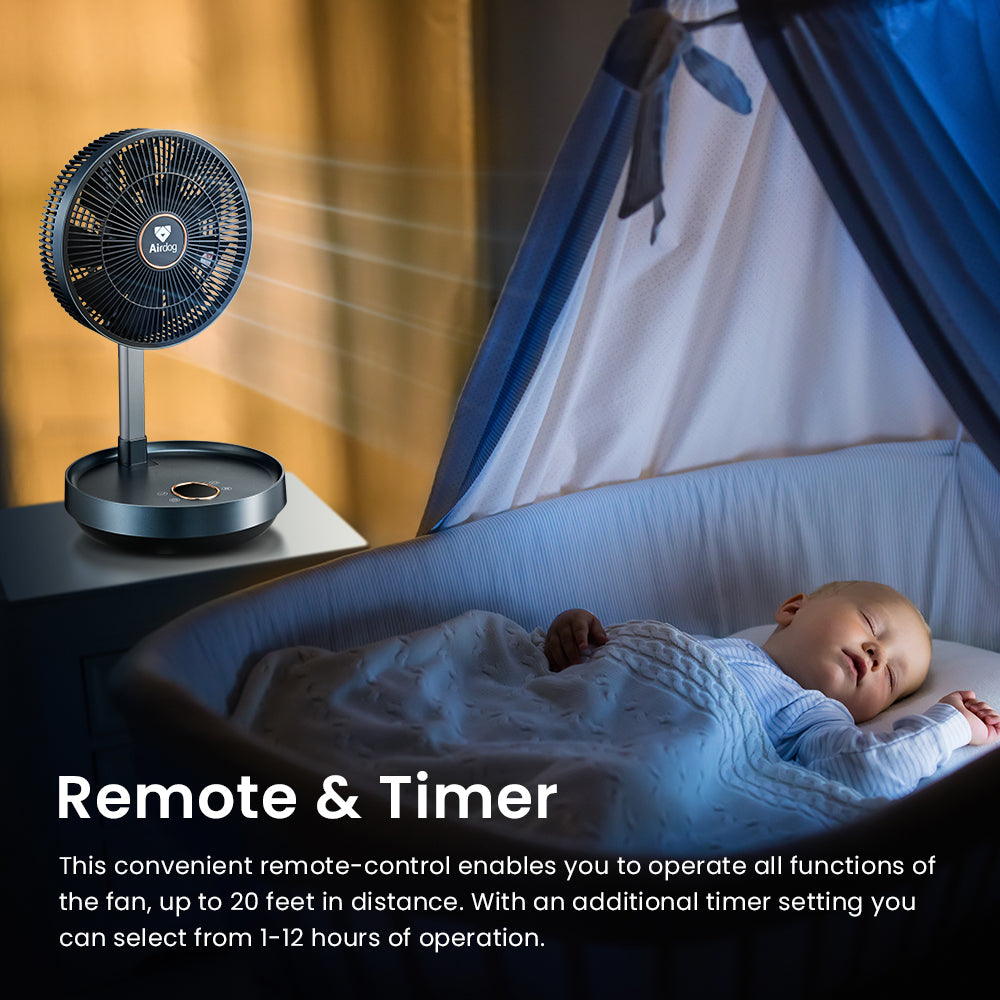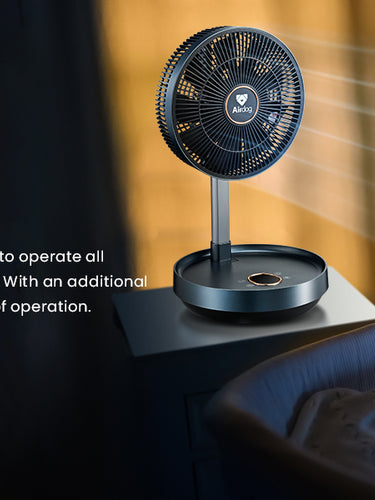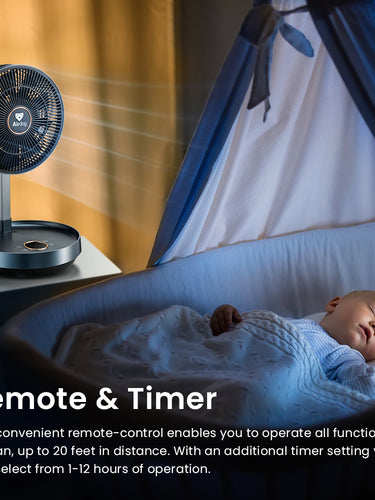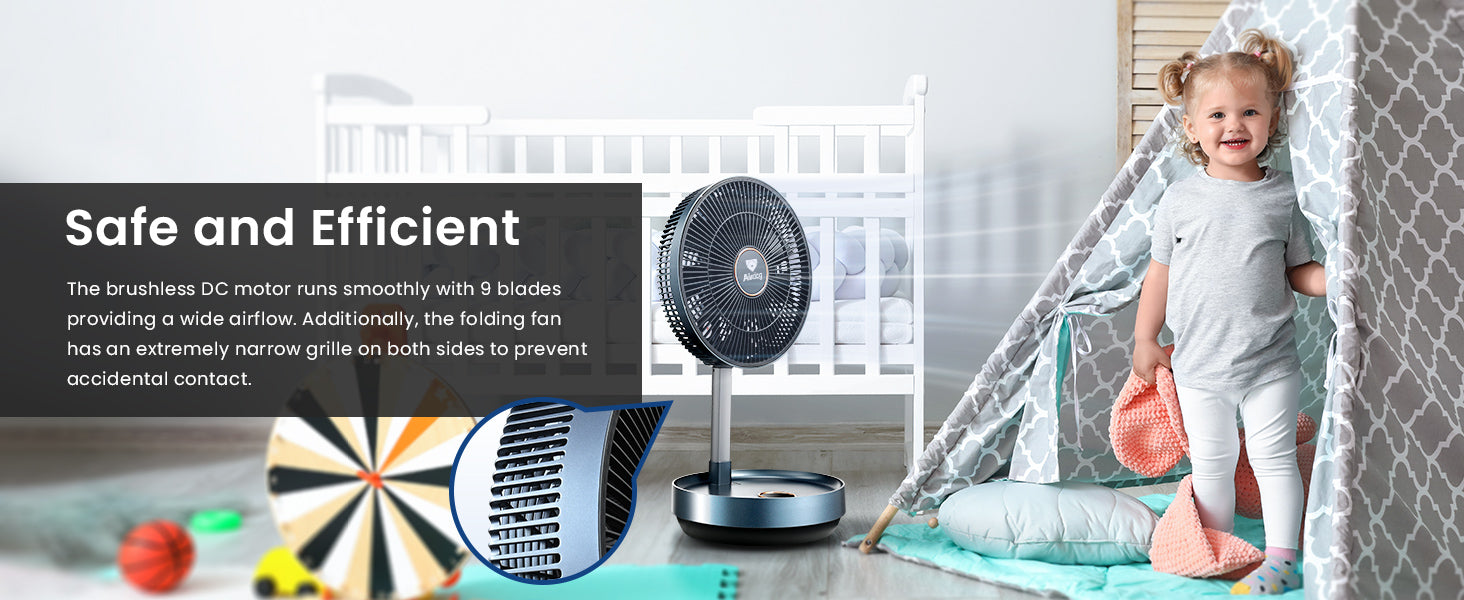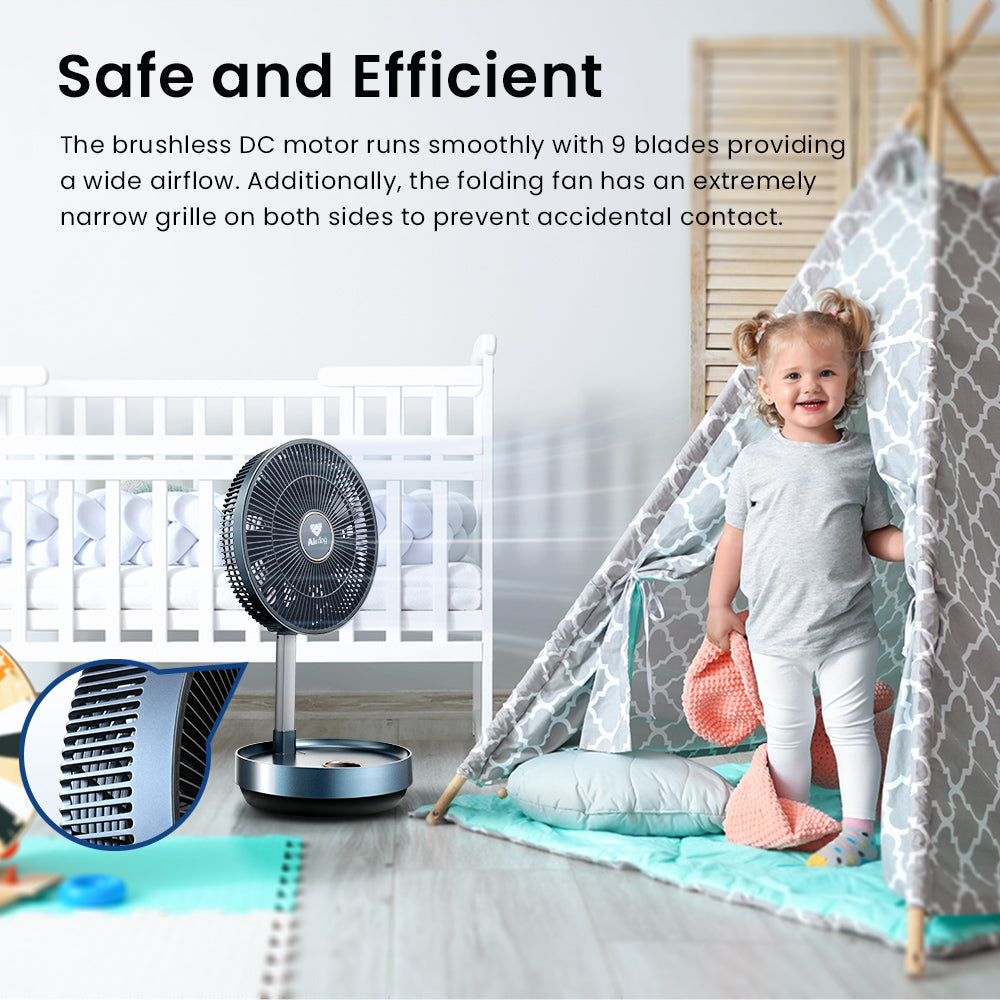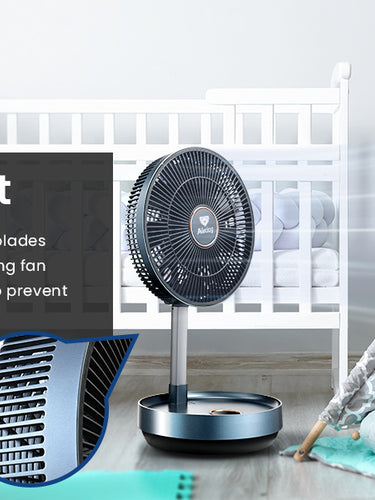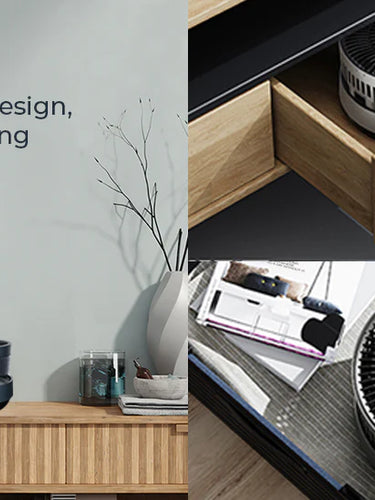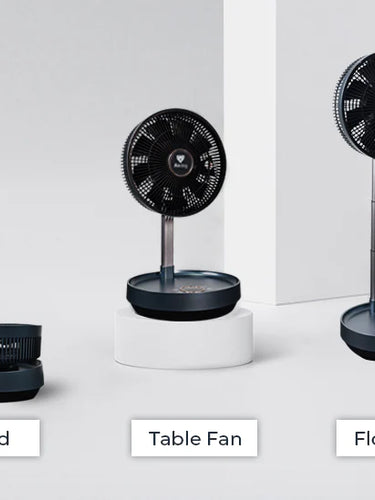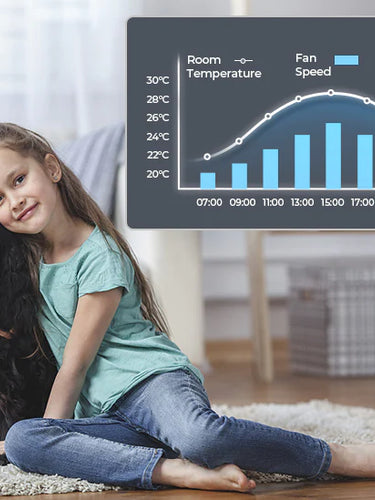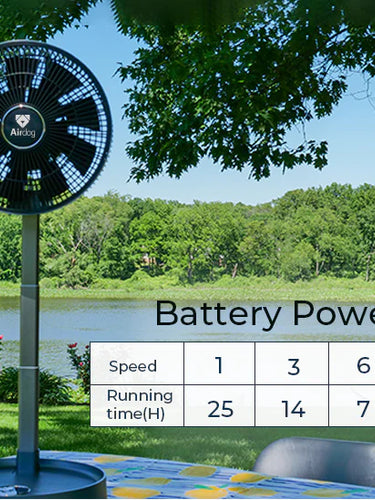 Foldable, Portable Design
Unique foldable design: 10 inches in diameter and 6.5 inches in height. It is portable in handbags or backpacks as a travelling fan when camping or picnicing. It can also be folded up and stored in a cabinet when not in use.
Multi-Use
3-in-1 design: This compact fan is height and angle adjustable, height from 21 inches to 31 inches, angle from 0°to 90° tilt. It could be used on a countertop as a desk fan, on the ground as a floor fan, or in the bedroom as a standing fan.
12 Wind Speed & 3 Modes
Normal Mode – Manually choose from 1 of the 12 wind speeds available to you for your desired cooling delivery. Eco/Smart Mode – Allow the fan to automatically adjust to your environment based on the temperature of your surroundings. Sleep Mode – Fan will auto-decrease the speed every 30 minutes to synchronize with your body's own cooling process.
Built-in Rechargeable Battery
This folding fan comes with a 8000mAh rechargeable battery, a full charge takes 3.5 hours and can last up to 25 hours on the lowest speed. With battery operation, no more wires, no more hassle. Enjoy it anywhere, any time.
Suitable for Various Occasions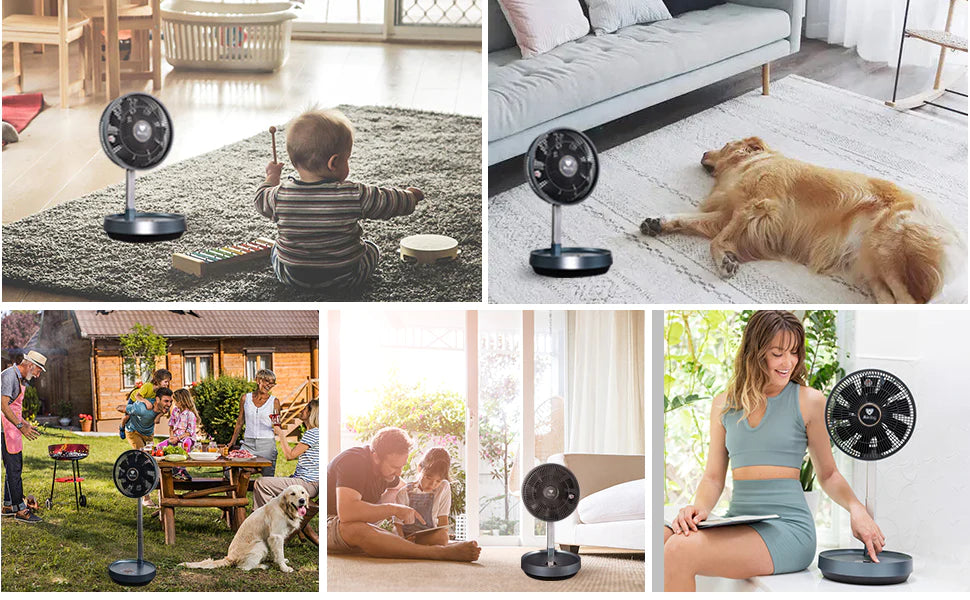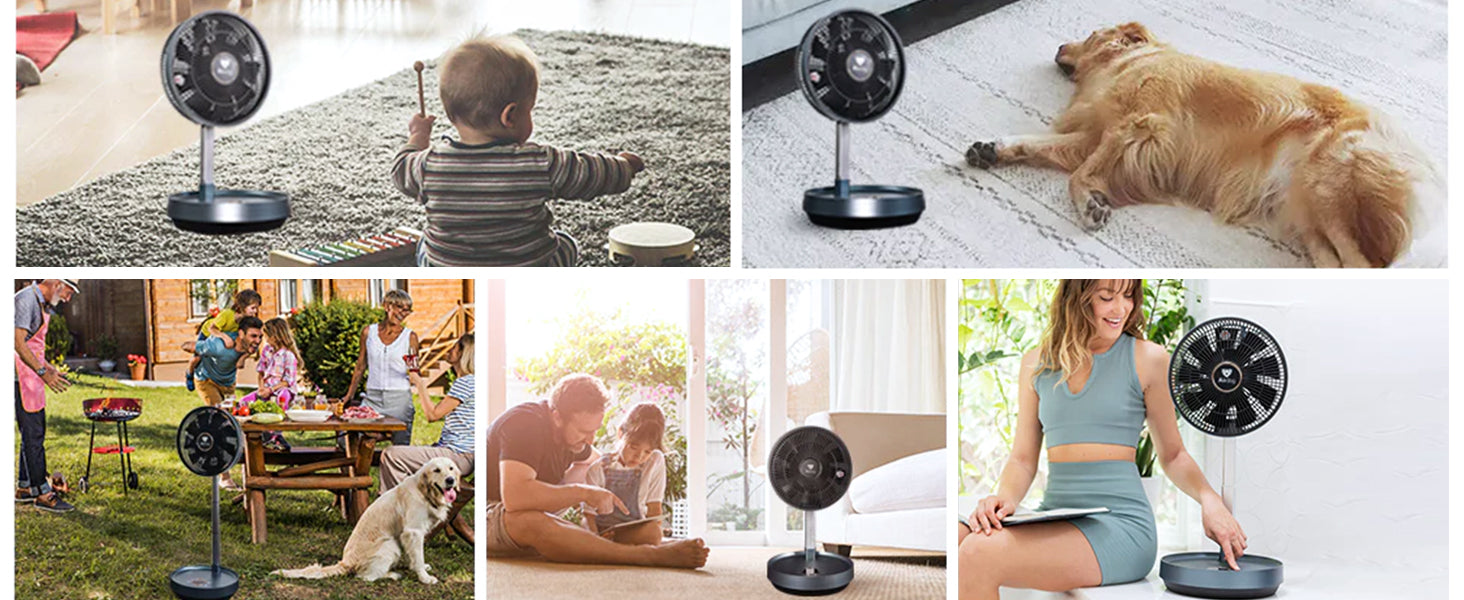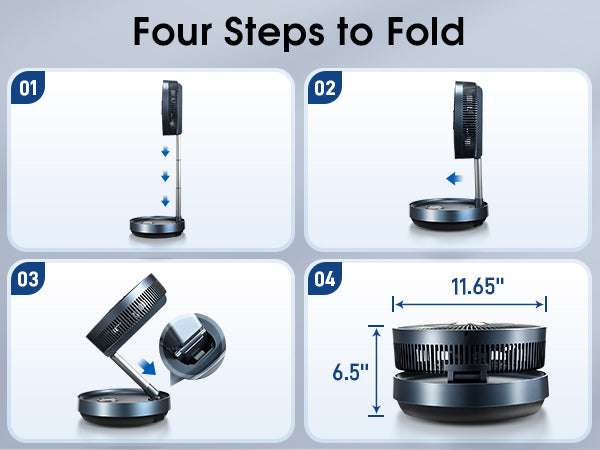 Love
Love my Airdog battery powered fan! The remote control is the best part!
Excellent product easy to use
It was prompt solution of my problem and resolve very quickly
Perfect fan
I absolutely love this fan. It has served me well in every situation. I take this fan with me to the Barracks and to the ambulance base. It has the ability to keep the room cool, yet it is easily transported due to its collapsible mechanics. It has a quiet hum, that for me helps me sleep. Highly recommend.
Great design and powerful flow...
Overall I do really like this fan. It is well built and almost too fancy for me, I'm not used to nice things :-)
It is well designed and has a huge battery, very quiet, powerful air, 12 speeds (maybe too many speeds?) and a very cool oscillating feature (everything you see rotates on the bottom most part of the base).
I used it for about 3 hours outside while doing some pretty hard car repairs on a hot 85F humid MN summer day. I was very grateful that is was powerful. I had it plugged in during this use, but during other testing I found their battery time chart to be almost spot on, a little over 2 hours on max speed. It is very powerful, so that is respectable.
Super fan
The new Airdog fan is great. Simple to use, charged with a USB C cord and is quite elegant in appearance. I am a fan of this fan (sorry but I had to).
You may also like
Combine your style with these products