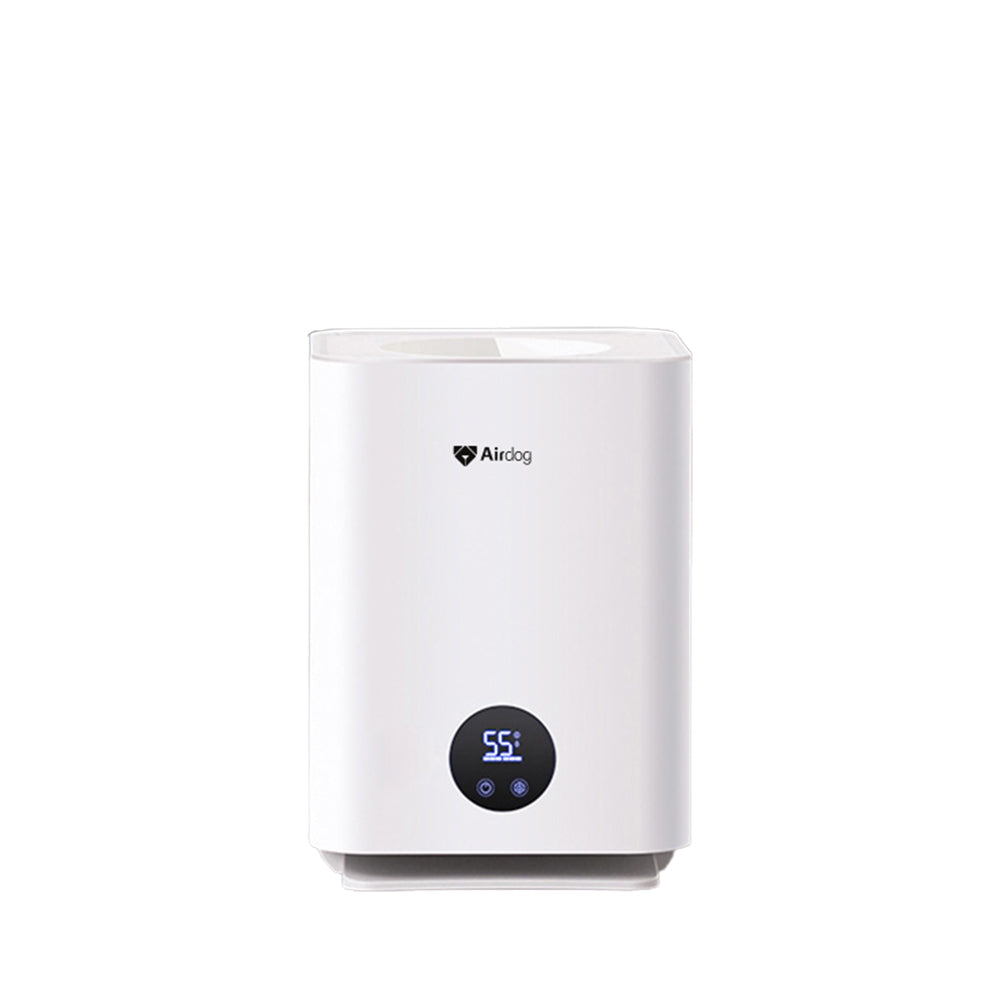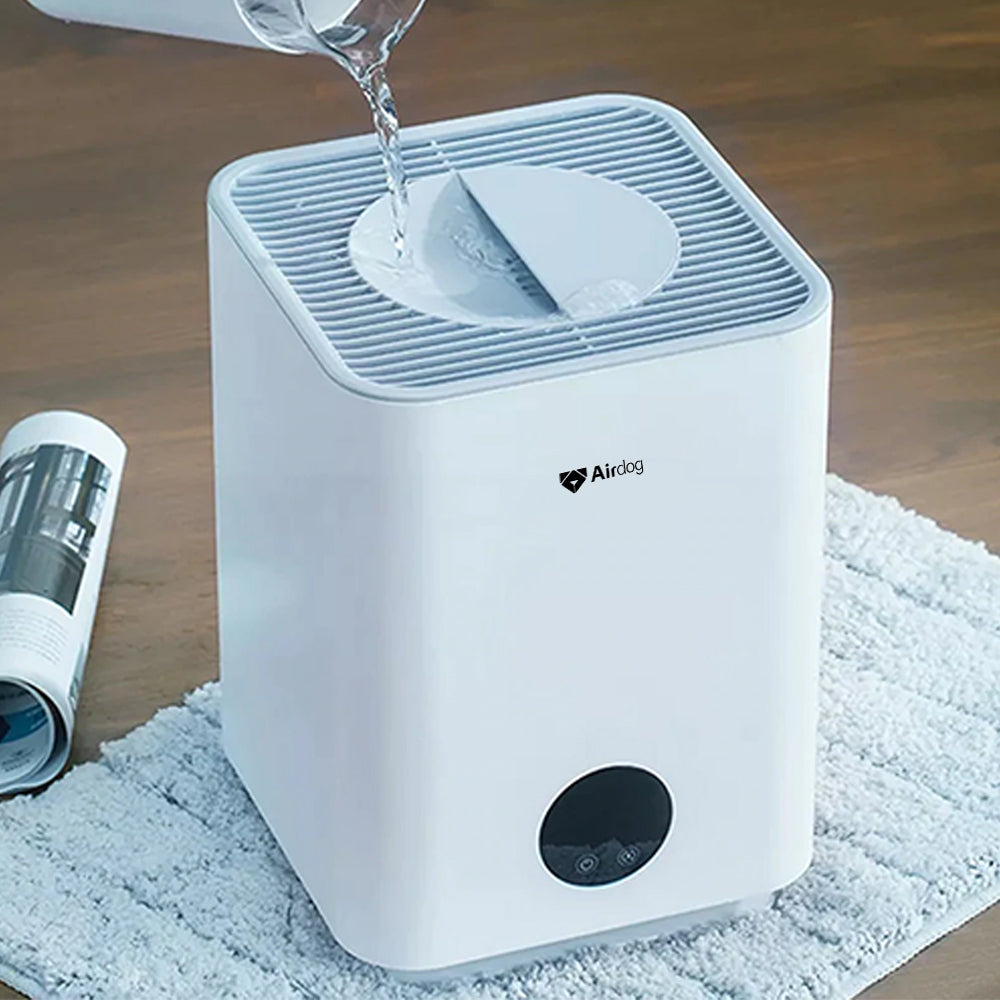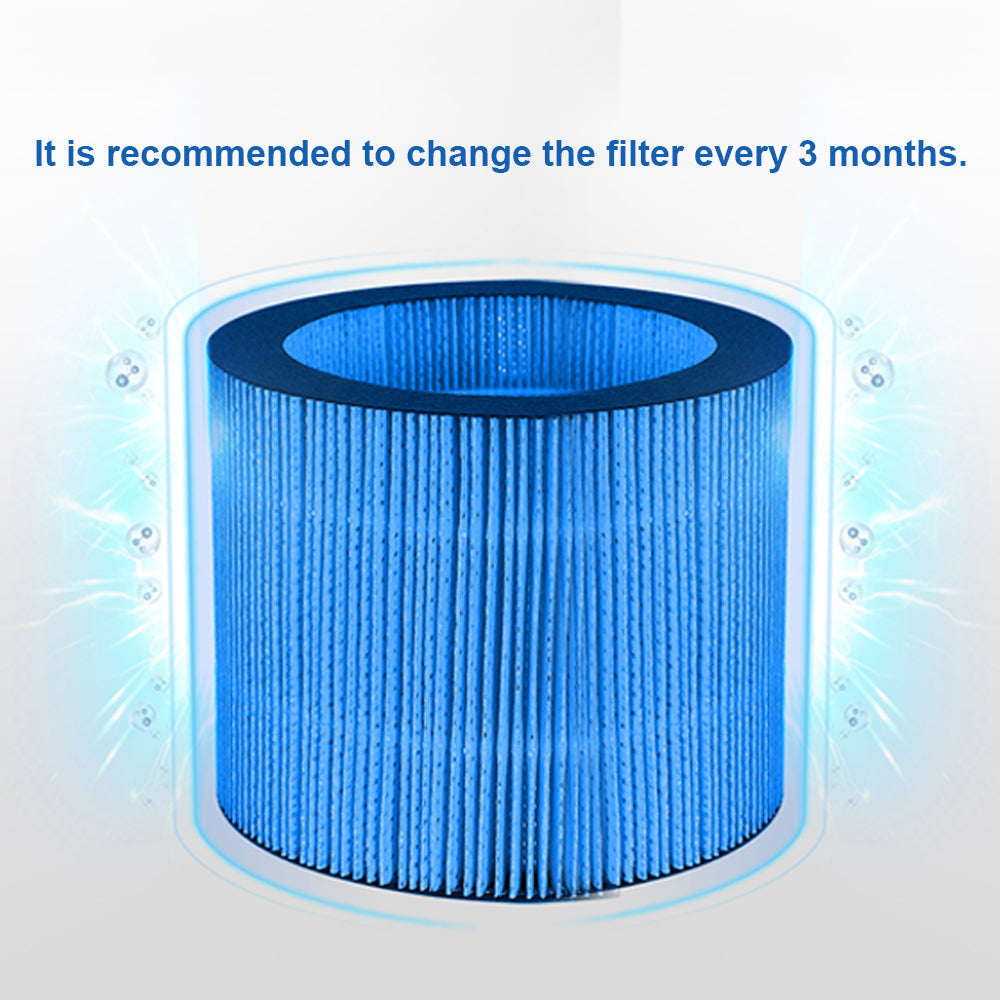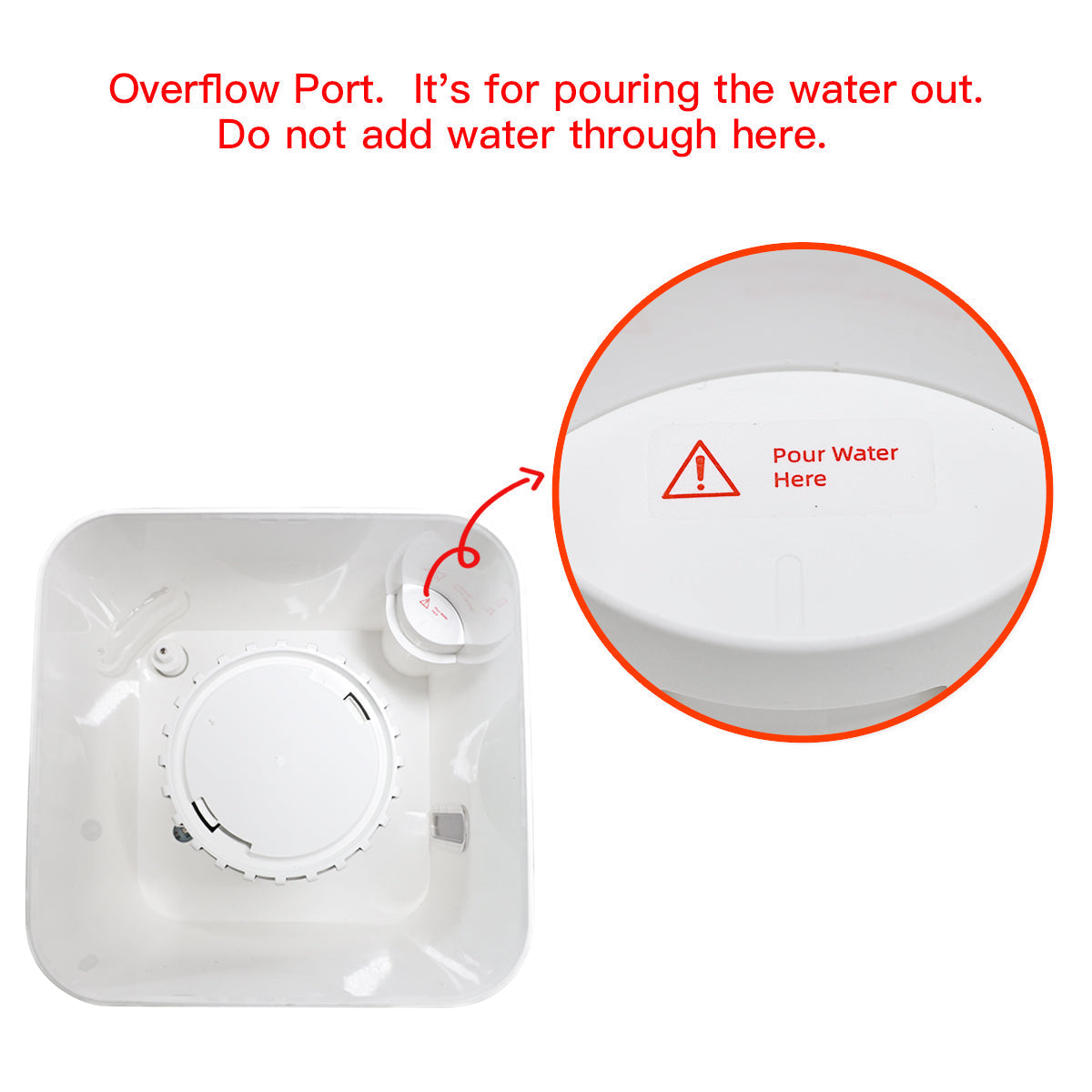 Airdog Mist Free Room Humidifier
---
Say goodbye to traditional humidifiers and step into a world of pure comfort with the Airdog Mist-free Home/Room Humidifier! Unlike ordinary models, our innovative nanoscale evaporative humidification technology eliminates water mist, so no more worries about wet floors or furniture residue. Breathe easy as our 99.99% germ-free humidifier prevents health issues like congestion, dry skin, and coughing.

697 in stock, ready to ship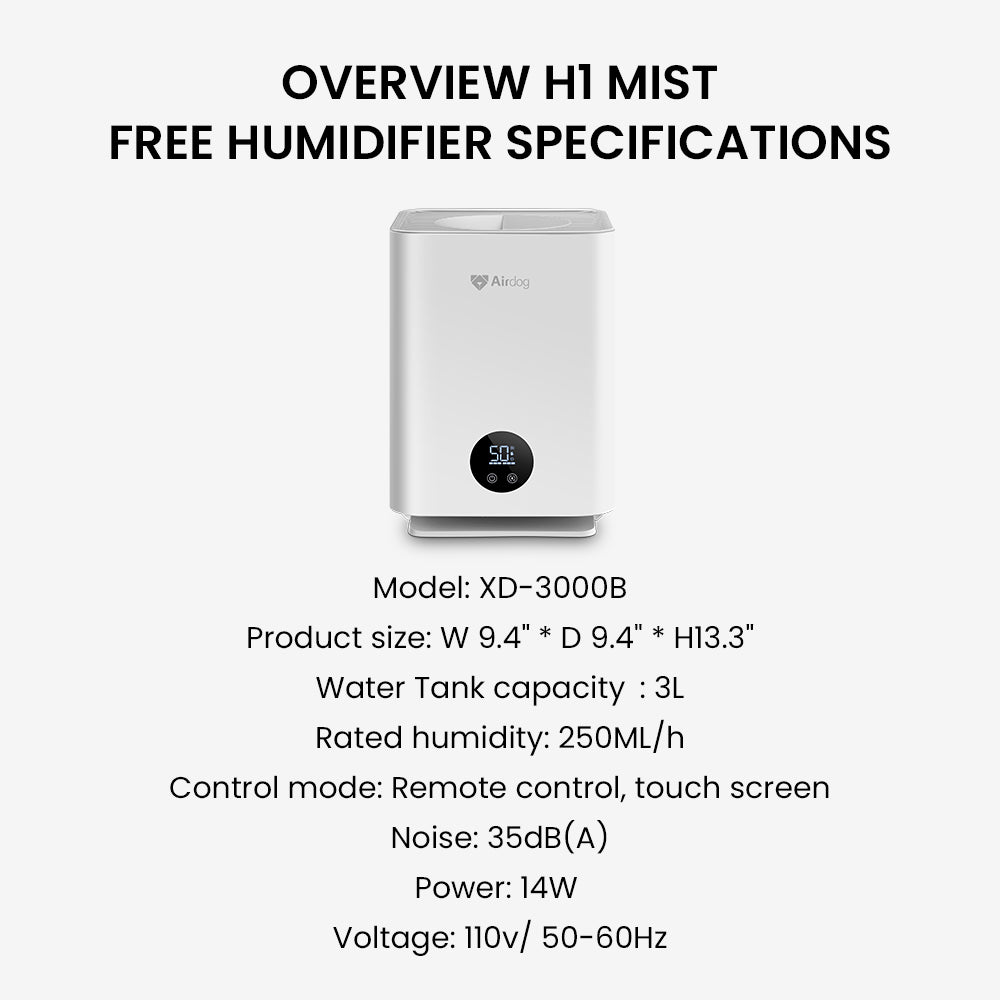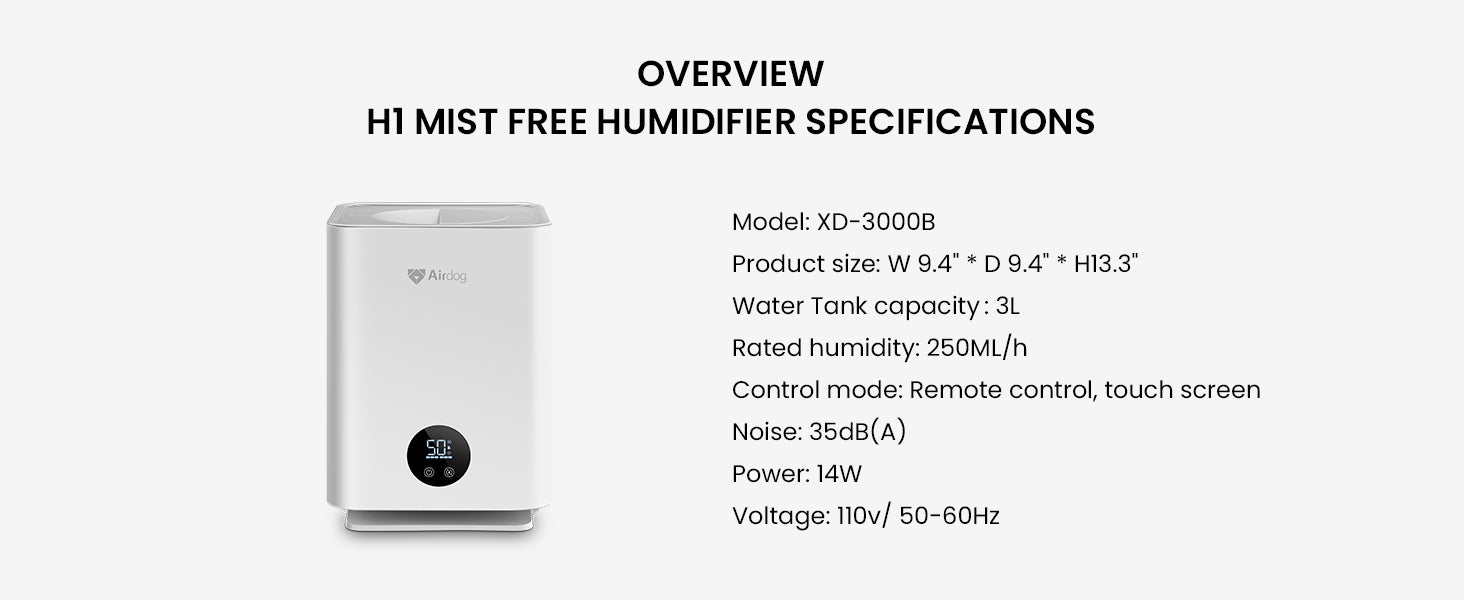 Experience Pure Comfort: Airdog Mist-Free Humidifier!
Are you experiencing such Symptoms?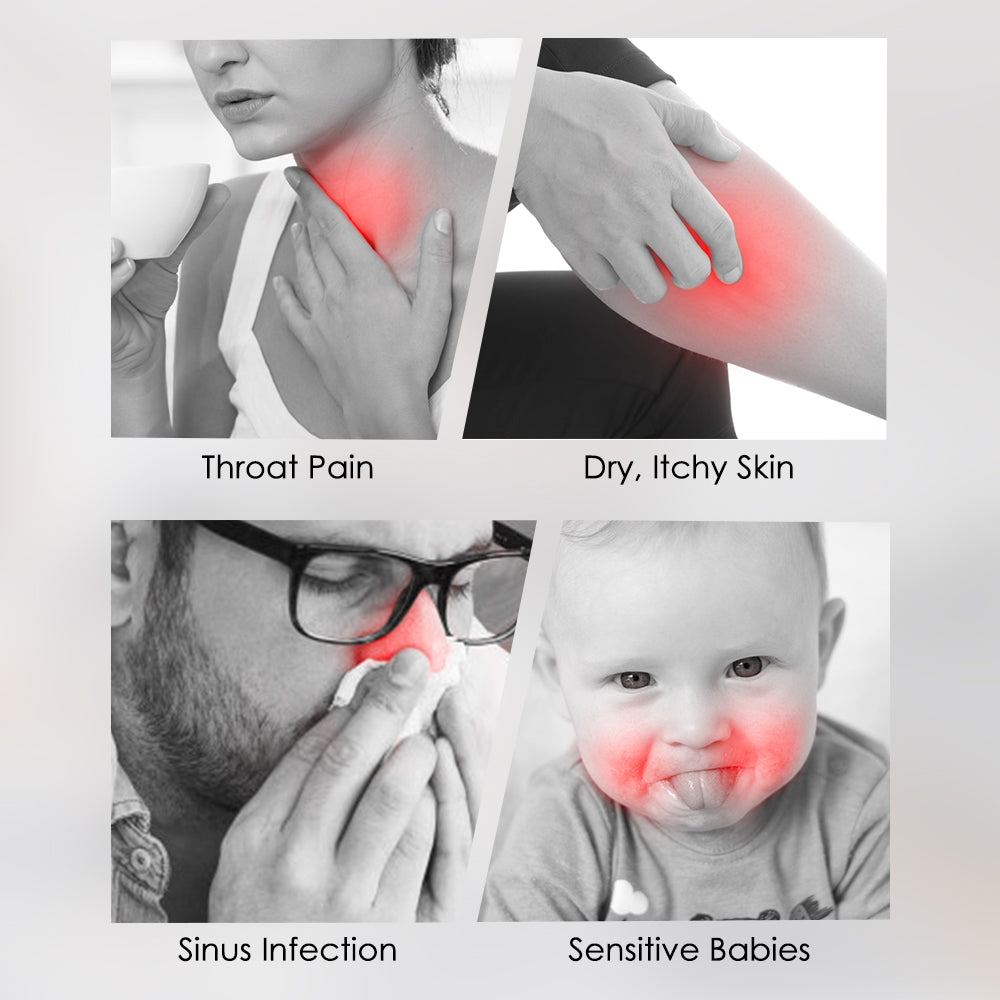 Airdog Free Mist Humidifier Provides Perfect Wholesome Solution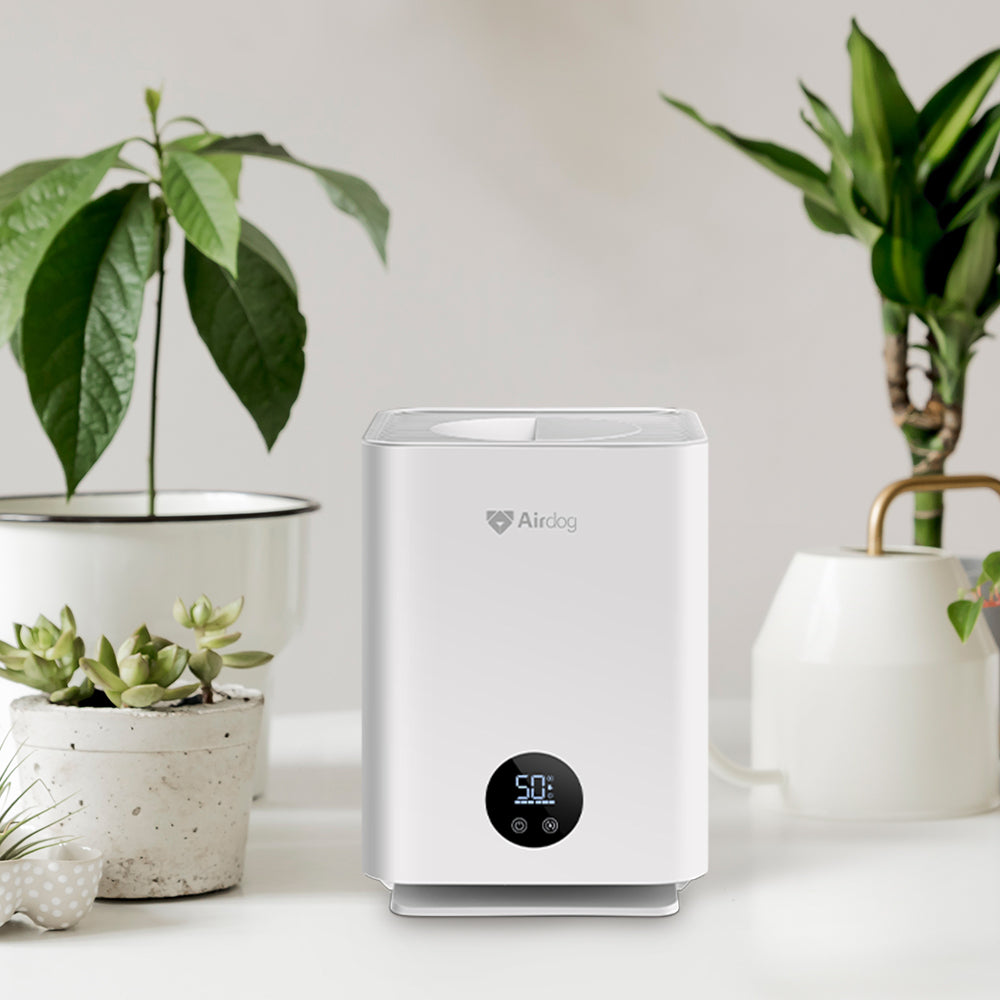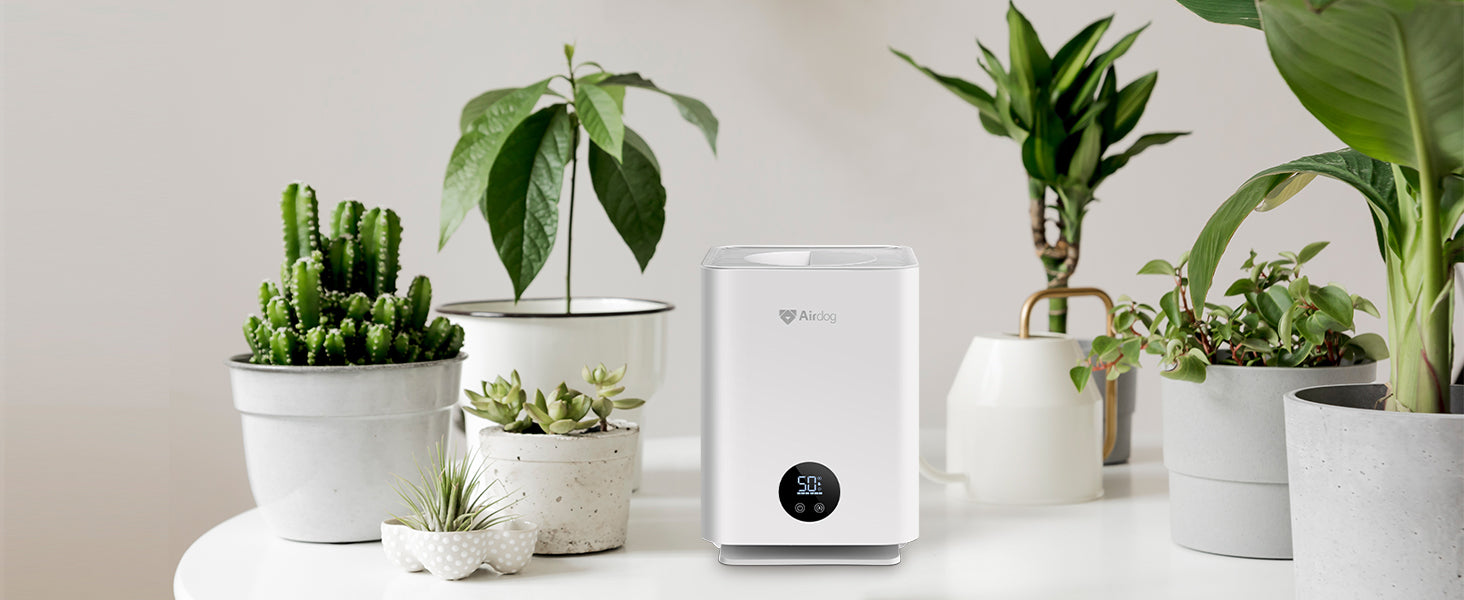 No Mist, Only Clean Moisture 
Traditional humidifiers will produce a lot of water mist and white powder that will make the floor and desktop wet. This can, over time, grow mold and bacteria that is harmful to our health.  Airdog's Mist-Free Air Humidifier adopts the principle of Nano Cold Evaporative humidification: no mist, no dust, offering you purified clean moisture.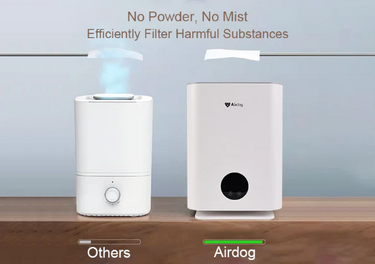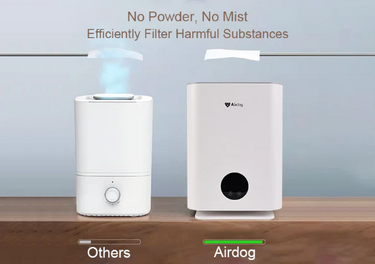 UV Sterilization:
Removes 99.99% of Virus & Bacteria 
Airdog applies 4 steps to ensure bacteria and virus-free moisture. This air filtration system offers clean air for babies, individuals who are pregnant, seniors, pets, and those who are allergy-prone. For optimal use, it is recommended to clean the air filter every week and change the filter every three months.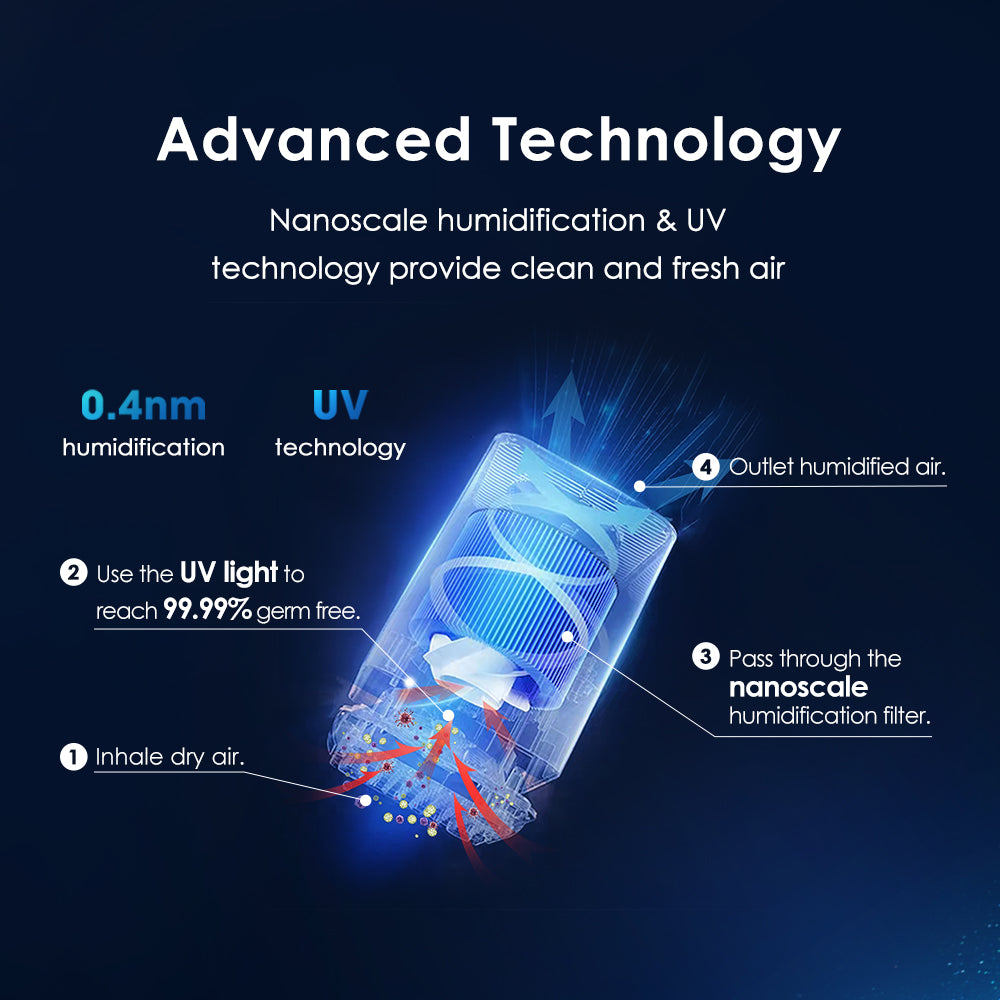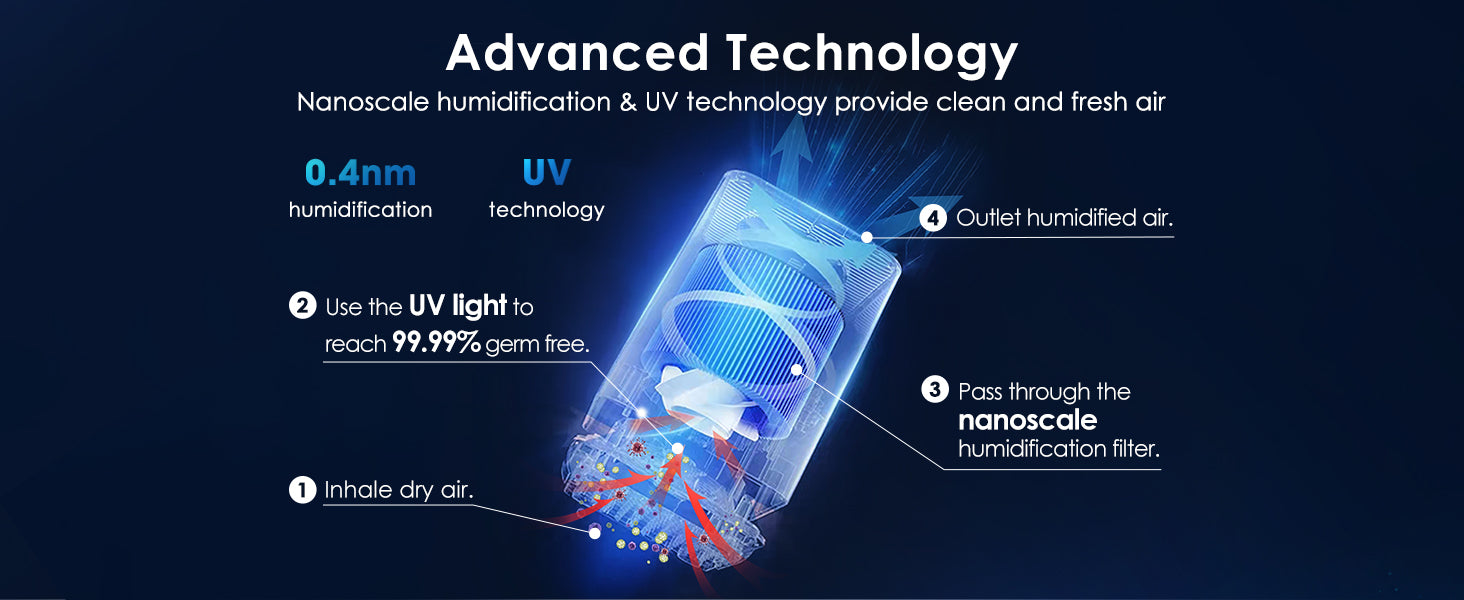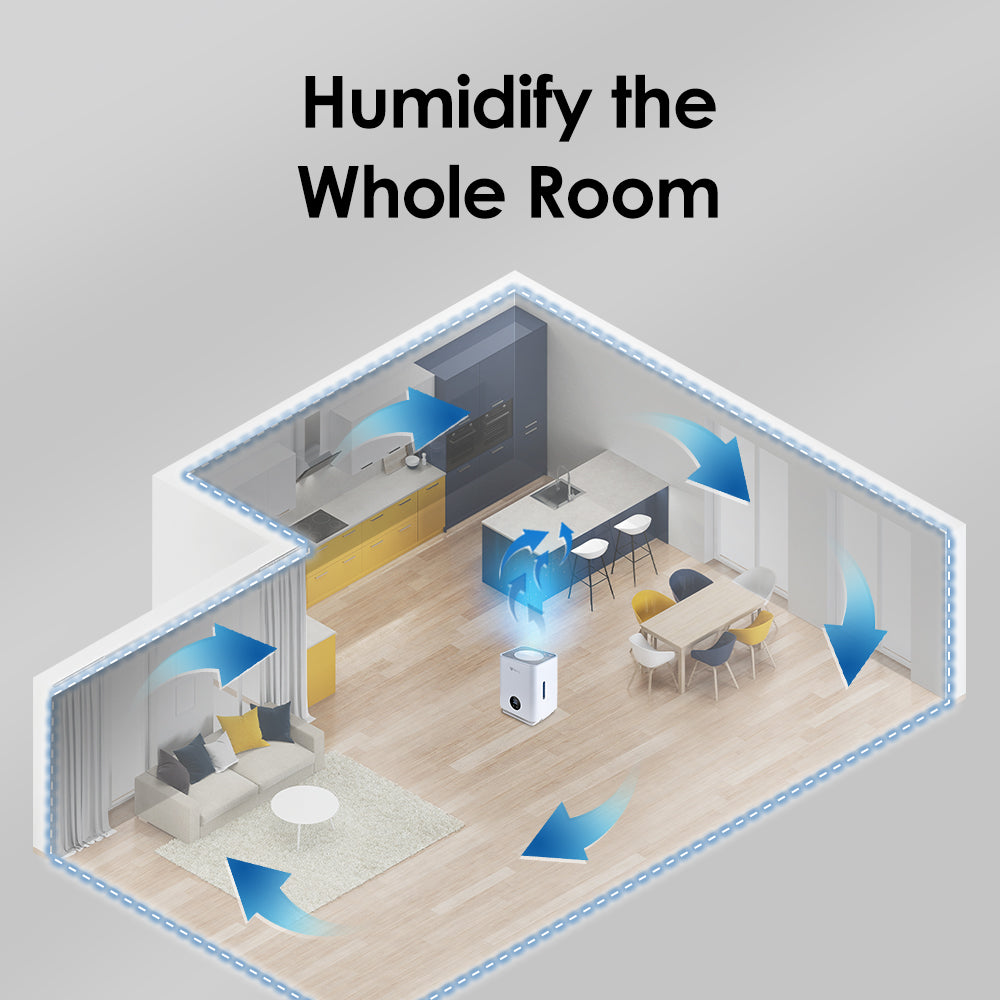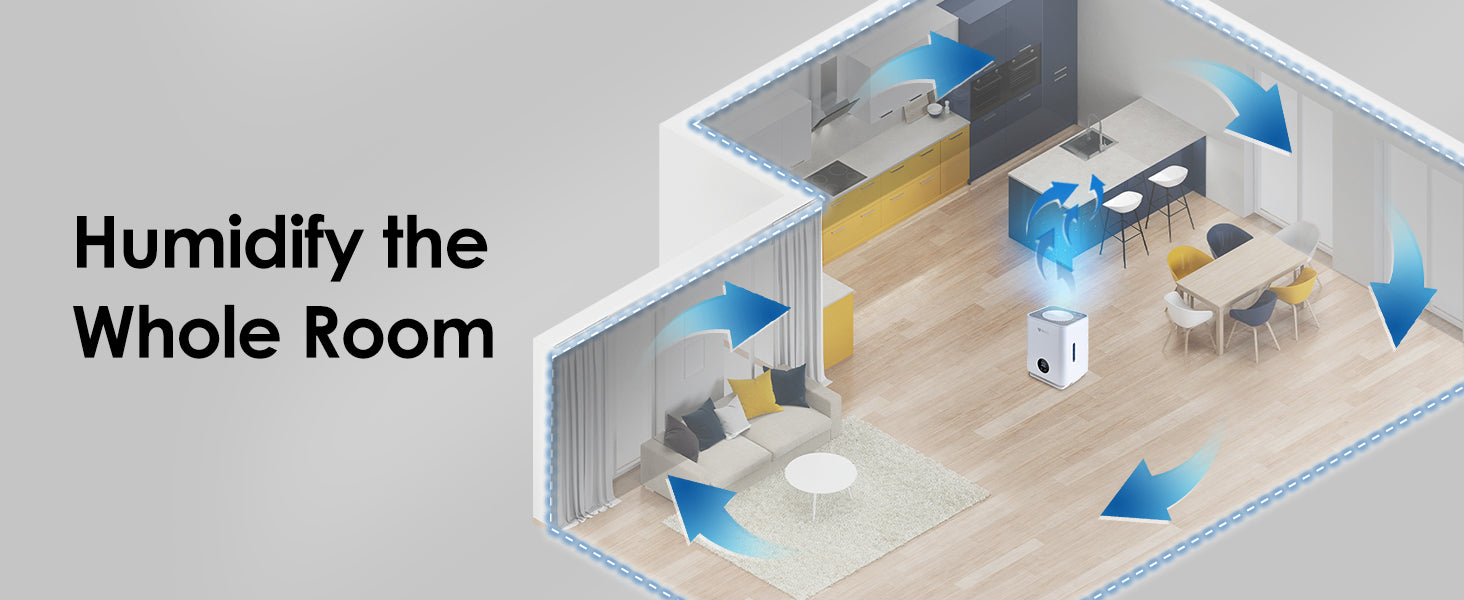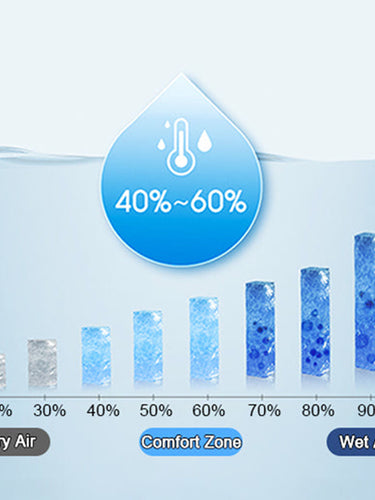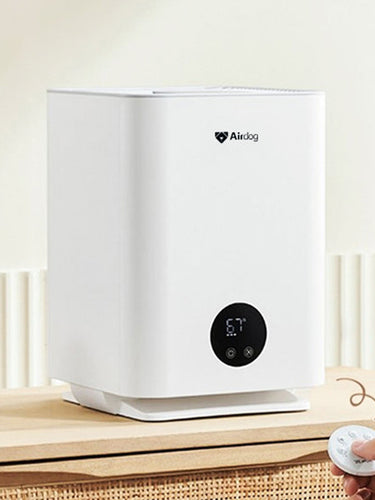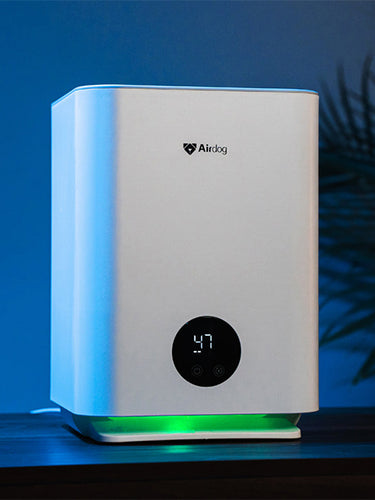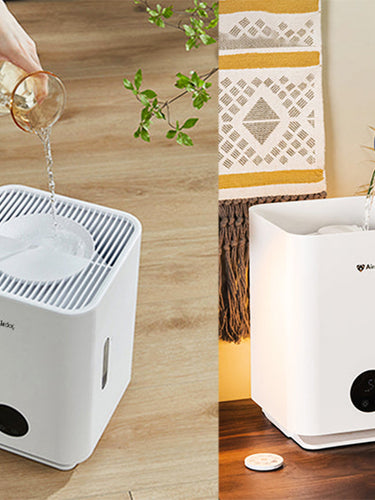 Smart Humidity Level
With Airdog's intelligent constant humidification, you can set the humidity level to the setting that makes you the most comfortable. By also displaying the nearby humidity levels, you will be able to learn the ambient environmental conditions.
Attachable Remote Controller
The remote controller conveniently attaches to the body of the humidifier. With it, you can adjust the controls within 10 feet. It's simple and convenient to use, which makes it a humidifier and air purifier that is suitable for everyone - including children and elderly.
Atmosphere Lamp
The seven-color rainbow lamp creates a colorful, relaxing, and customizable environment. Create your own atmosphere in your home, office, and anywhere you use your humidifier.
Easy Refilling
Add water by pouring directly into the top or by opening the cover. Simple and easy to use! 250ML/H humidification capacity and 3L large-capacity water tank ensures comfortable humidity for 12 hours. Usage Tip: Keep an eye on the water overflow port. Pouring water directly along the upper right corner may cause water to leak.
Elevate Your Lifestyle With Airdog Humidifier Solutions!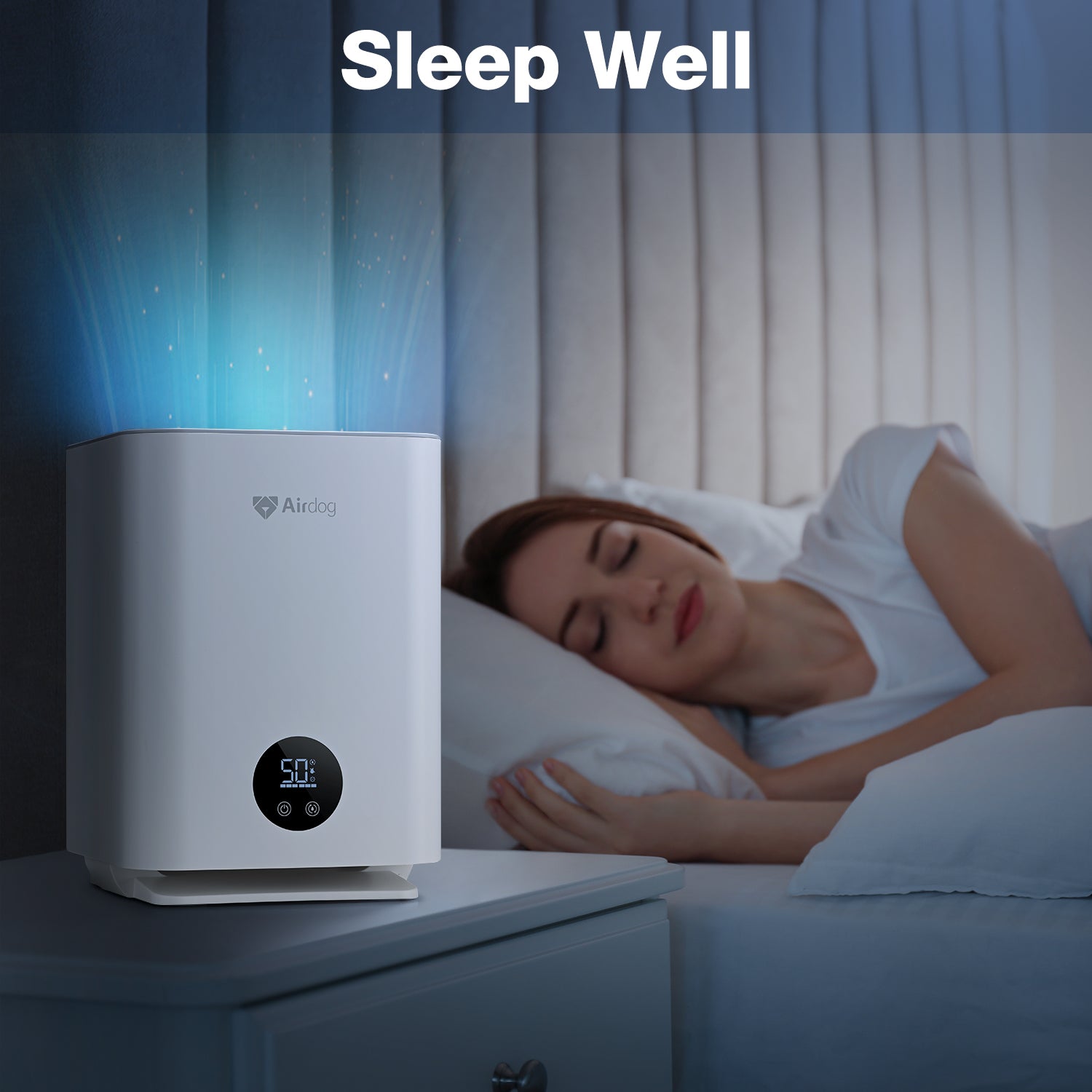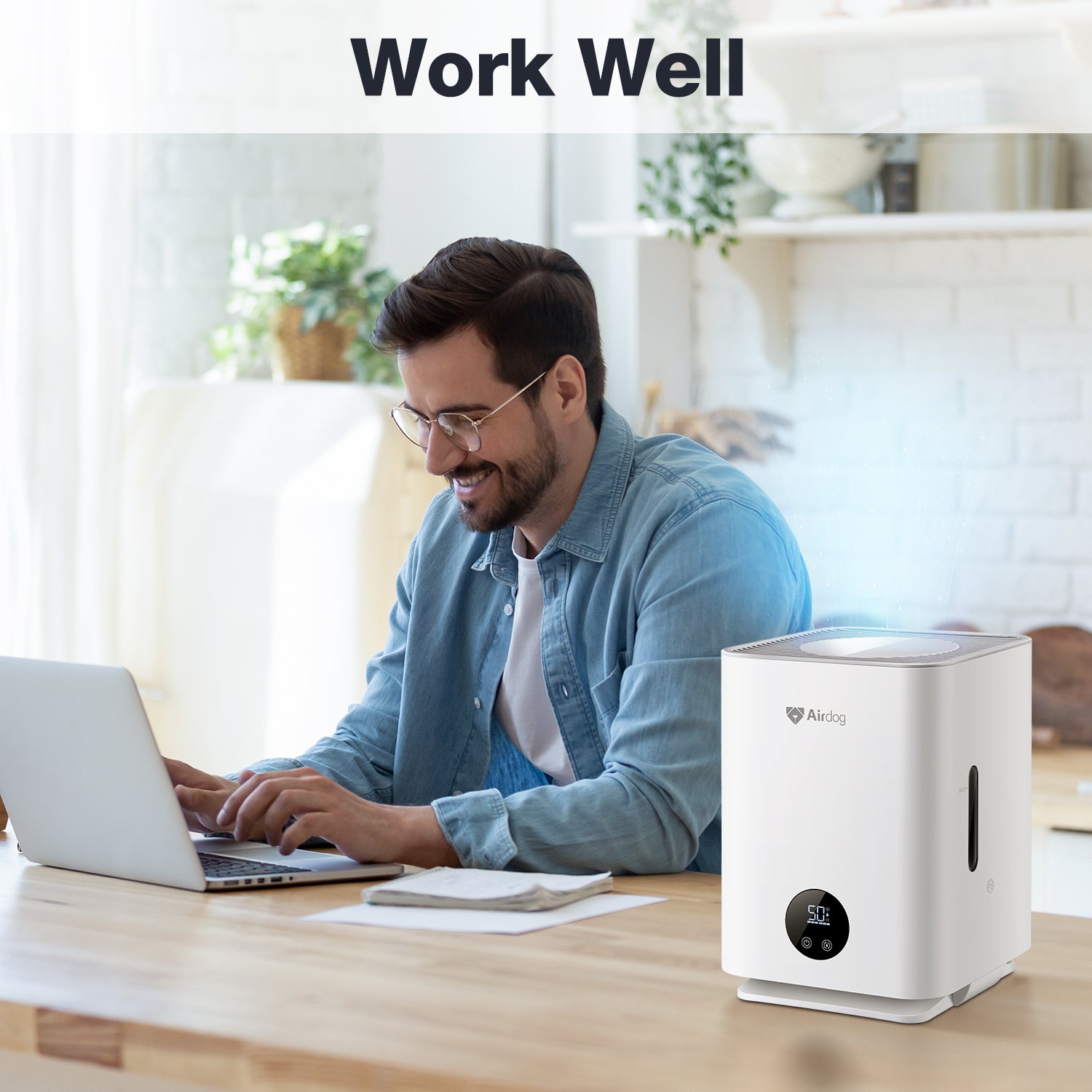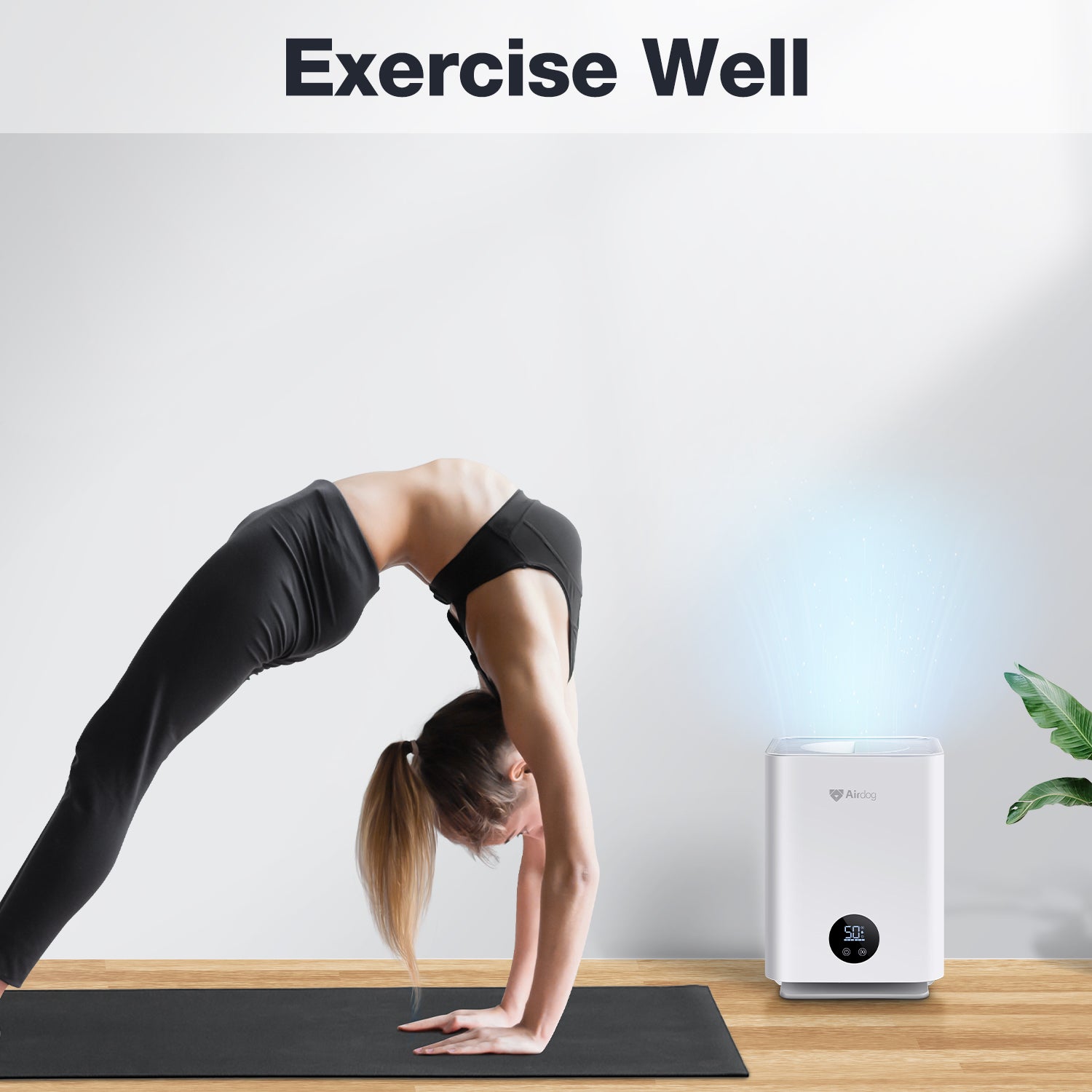 Great Evaporative Humidifier
Works great, using for orchids. Nice cool air that can be maintained using the automatic feature can be set from 50% to 80% in increments of 5%. Not 100% accurate but close.
So far satisfied but need to see when winter comes
It's always dry all year round where i live. I woke up with dry nose and sore throat even in summer. Airdog is little pricier than other humidifiers in the market. However, it's worth paying the amount of money due to its features.(As it's related to health) I have not experienced dramatic changes yet but i definitely wake up with better condition. Personally, think it shows the real worth during winter. Overall, i am sure i made a good decision, so far!
Works perfectly
I bought the Airdog Mist Free Humidifier because, I live in Texas! Its so dry here, and there is little to no moisture in the air, not in my home, or outside. I have noticed a dramatic improvement in my home with this little machine going all day and night. I will note that I have an almost completely open concept home, with very few walls, so it is unimpeded in its operation. It is very quiet, it stops when its out of water, easy to fill, and keep running. I have not messed with the various cycles of humidity rather I have been keeping it on the auto cycles so it varies in the humidity as it sees fit. My family is breathing so much better inside now, no coughing, able to sleep better at night, even the pets seem to be more comfortable now. It arrived quickly, was super easy to get up and running, and is just a great product.
Love it, but could use some tweaks.
I love this humidifier! The mist-free has been a game changer for my allergies and asthma. I do wish I could set the humidity level a little lower however. I like my setting to be about 45%, but the offered settings start at 50%. And the way you set the % is a little ambiguous. And when I set it to 50% (or at least when I think it is), it consistently reads above 60%. However, I purchased a separate hygrometer and it shows the room humidity level at 50-53%. So even though it appears to keep my setting, the sensor on your machine is off. Also, though the remote is simple to use, it's not clear how to turn off the auto setting - mine doesn't turn off. Though my old mist humidifier was making my allergies worse, I do miss the fact that the sensor turned the machine off and on as it sensed the humidity level, and it turned off if it ran out of water. With the Airdog, I have to just turn it off manually if it gets too high. It would also be nice to have a light to turn on for the water level indicator, it's hard to see in low light. I'd rather have a light there than on the bottom where it's pretty, but kind of useless since I turn it off at night so I can sleep. I do like that it has a UV light which I think has helped the air be fresher. With a few tweaks, I think you would have an awesome unit!
Great Humidifier
This thing is great! It looks nice, small size, quiet, easy to use and effective. The best part is no white dust. It's easy to clean and the display and led are a nice touch. I just wish the filters were a bit cheaper and last longer but overall great product.
You may also like
Combine your style with these products