INTRODUCING TPA® TECHNOLOGY
BEYOND TRADITIONAL IONIC TECHNOLOGY, AIRDOG'S PATENTED TPA® TECHNOLOGY IS TESTED AS THE MOST EFFECTIVE CLEAN AIR SOLUTION ON THE MARKET. AIRDOG AIR PURIFIERS DESTROY AND ELIMINATES PARTICLES DOWN TO 0.0146 MICRON AND IS A WASTE-FREE SOLUTION TO YOUR DIRTY AIR PROBLEMS. LEARN MORE ABOUT HOW AIRDOG CHANGES THE WAY WE BREATHE.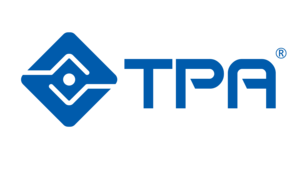 Airdog Air Purifier puts your health first! The air we breathe matters most - our health and wellbeing depends on it! According to the Centers for Disease Control, 1 in 13 people suffer from asthma and over 50 million Americans suffer from allergies each year.
We've collaborated with a group of expert engineers in Silicon Valley to protect you from the dangerous particles that pollute our indoor air everyday and cause disease.
Airdog: Air Purifier for allergies,air purifiers for mold and air purifiers for smoke.
AIRDOG DESTROYS AND ELIMINATES: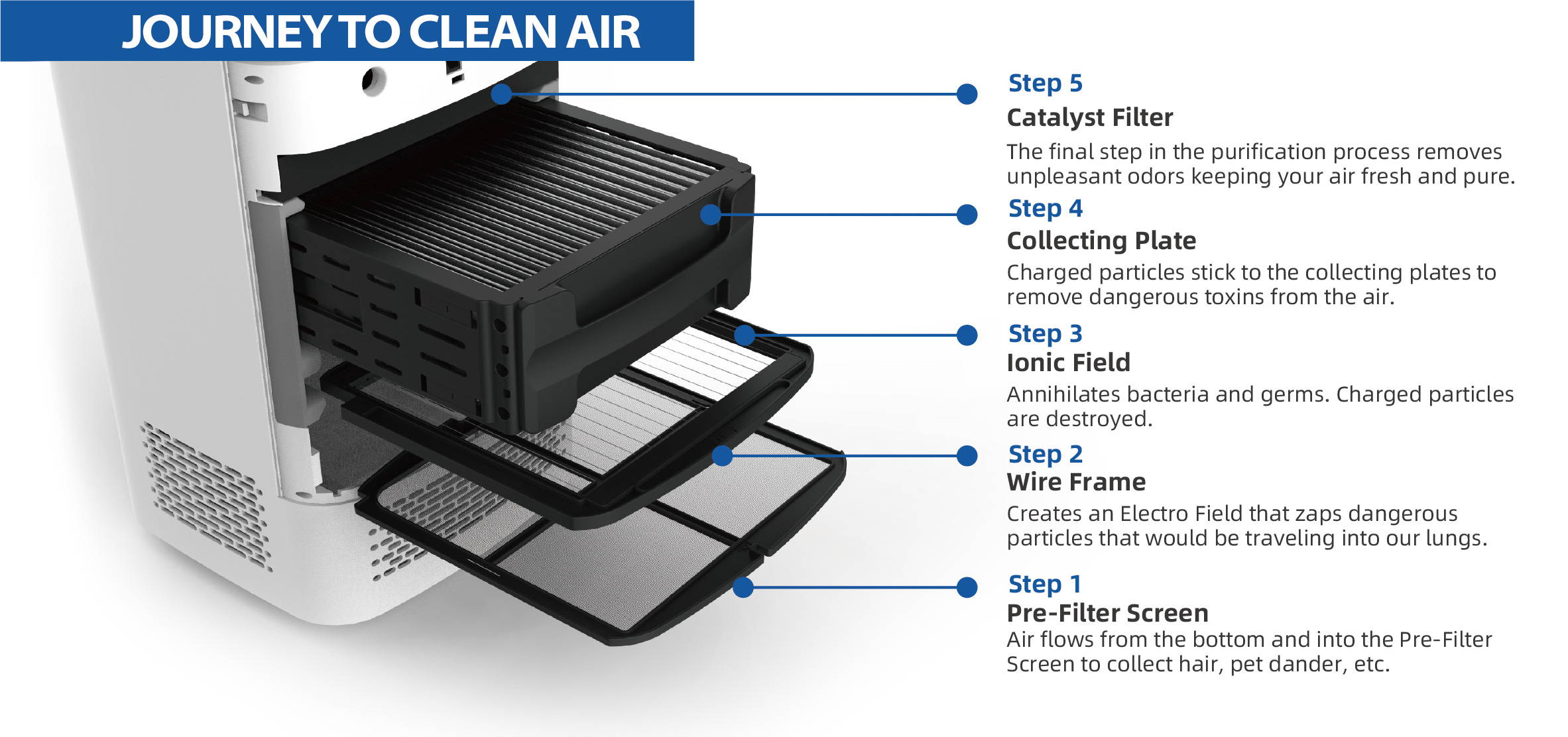 Air flows from the bottom and into the Pre-Filter Screen to collect hair, pet dander, etc.
The Emitter Wires create an electro field that zaps dangerous particles that would be traveling into our lungs.
Charged particles are destroyed. Kills bacteria and germs. Third party lab tested and confirmed to kill 99.87% of influenza virus in one hour.
Charged particles stick to the collecting plates to remove dangerous toxins from the air. The collecting plates are then washed and reused over the course of time.
The catalytic layer is the final step in our purification process that removes unpleasant odor - keeping your air fresh and pure.
CLEAN AIR DELIVERY RATE = 200 CUBIC FEET PER MINUTE
POWERFUL ENOUGH TO CLEAN UP TO 1400 SQUARE FEET IN ONE HOUR
360° CLEAN AIRFLOW Air Purifier For Smoke, Allergies & Mold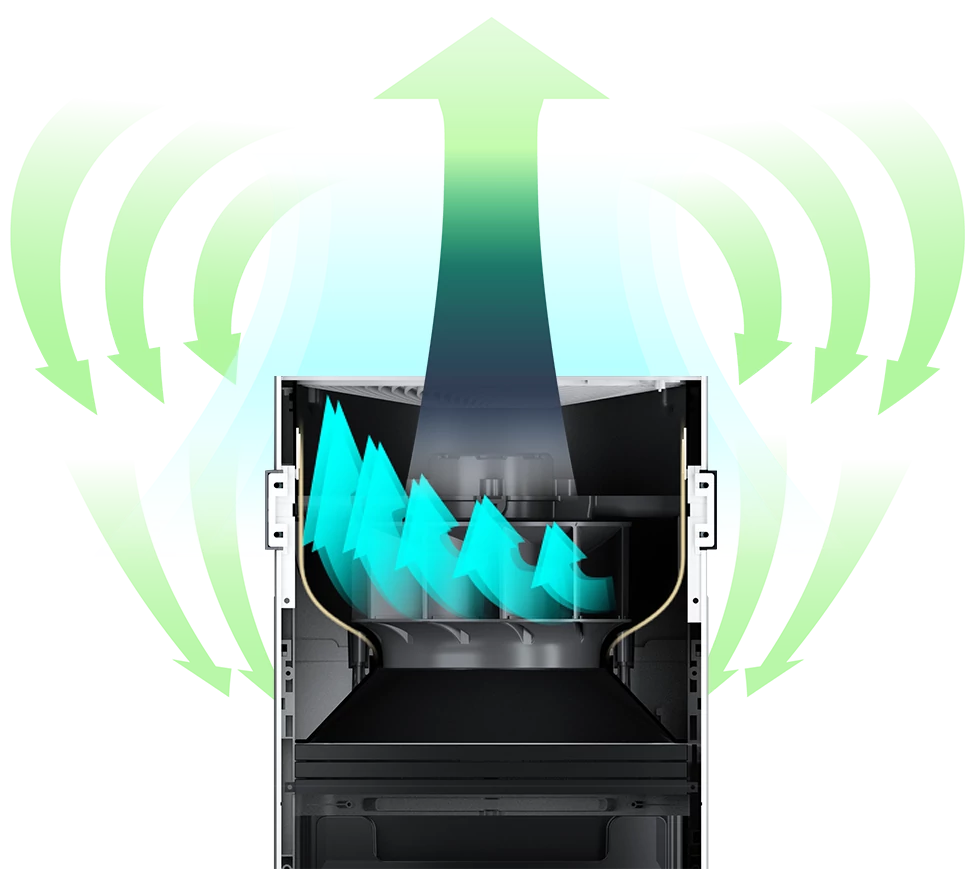 IMAGINE A WORLD WITH NO FILTER REPLACEMENTS…
Don't spend another dime on expensive HEPA filters that need to be replaced each month. With our reusable, easy clean collecting plates, you will save time, money, and our planet with our energy-efficient and WASTE-FREE design.
HEPA traps pollutants such as pollen and dust, while Ionic technology destroys these toxins and eliminates them from our air. Often times HEPA air purifiers will stop working when the filter isn't changed regularly. Pollutants that were once collected can escape back into the air! Furthermore, when the temperature is warmer and humidity is in the air, mold and bacteria grows on the HEPA filter causing bad odors and hazardous waste generated during the process. Airdog's washable filter solves this problem by creating an easy clean system that is safe and effective. Just wash with detergent and warm water or put in the dishwasher to clean!
CCM (cumulative cleaning mass) is the technical term for how much filth a HEPA could trap before it loses 50% efficiency. For a typical HEPA air purifier, lab researchers have quantified 45 cigarettes smoke would yield failure. To add some perspective, after 440 cigarettes, about 10x more than HEPA's 45, Airdog's cleaning capacity only drops 0.2%! That means Airdog can take 10x more smoke and stay 50x stronger in cleaning capacity.
Since mold and bacteria like to grow on HEPA filters, you need to replace the filters every 6 months. Spending money on HEPA filters can easily cost $500 per year, and the better quality HEPA filters cost even more. Airdog takes the hassle out of buying replacement filters which makes Airdog the most economical option for clean air.
With the waste crisis on Earth, it is vital that we do our part to contribute to a better planet and a better future. HEPA filters are made of dangerous fiberglass material that is damaging to our environment.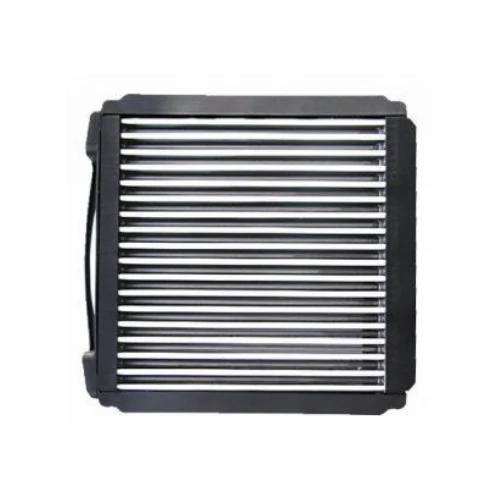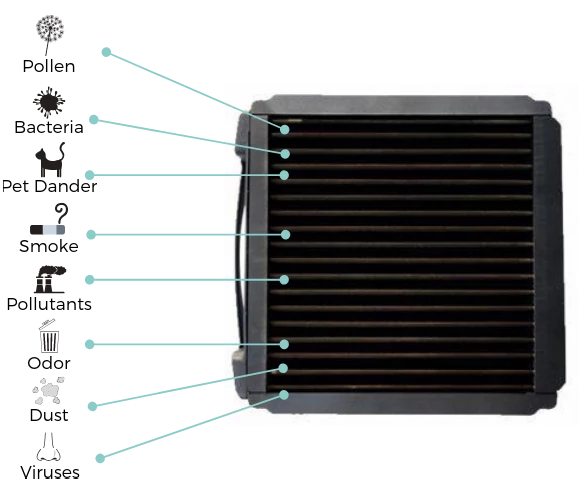 COLLECTING PLATE AFTER 1 MONTH
---
THE ULTIMATE USER EXPERIENCE
With our Auto Mode button, you can allow Airdog to run 24/7 all by itself! Auto Mode automatically adjusts the fan speed according to the pollution levels that the AQI (Air Quality Index) is reading. This feature not only makes monitoring your room's air quality easy to do, it also saves you money on energy bills and gives you peace of mind!
There is no need to waste time on operating a complex machine. Instead, Airdog operates effectively with a push of a button. Quickly and easily cycle through different air flow settings or press Auto Mode and let it manage the whole thing. Either way, simplicity and convenience is paramount in our Airdog X5 design.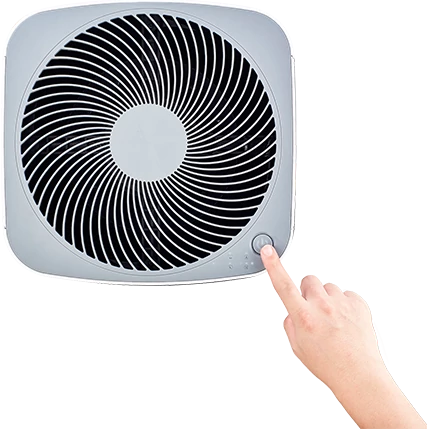 Prevents children from playing with the settings.
You will hardly know it's there. Airdog's noise level range from 22dB (sleep mode) to 57dB (turbo mode) and average at 34dB which is half of traditional air purification systems. This is about as quiet as a soft hum, and definitely more quiet than your neighbor's dog.
Night mode is specially designed for light sleepers. We keep your air clean but without display lights and fan noise. You could hardly hear it's running in night mode.

SMART APP & REAL TIME AQI
Based on the World's Health Organization's standards of air quality, Airdog's Air Quality Index (AQI) ranges from 0-500 and is built into the digital display! The indicator light changes from red to orange, to yellow, to green, and allows you to easily monitor your room's quality of air anytime of the day to ensure you are breathing the highest quality of air.
Connect your Airdog to your phone with Airdog Smart App that displays real time AQI, and acts as a remote control.
WITH THE AIRDOG SMART APP
Use your phone as a remote control

Turn unit on, off, set to sleep mode, set child lock, or adjust filtration settings

Track real time air quality in your home or office and notice how it stacks up to outdoor air quality
Traditional ionic technology in the air purifier for smoke is not just enough, and Airdog's TPA technology has been found effective. Airdog air purifiers can eliminate all the harmful particles in the air to improve the quality and assure you breathe fresh air indoors at your home. Airdog air purifiers are essential to take care of your health. The air purifiers eliminate these particles from indoor air, from smoke and pollutants to bacteria and pet dander. The air purifier for allergies from Airdog is the best solution for those who suffer from allergies or asthma. Above all, the harmful toxins from the indoor environment are also removed with the best air purifiers for mold. Checkout now!